6 Minute Read
Top 10 Plumbing Industry Trends in 2022
We've put together a list of the top 10 plumbing industry trends from new technology to employment growth and beyond. Check out these industry changes so you can stay ahead of the competition.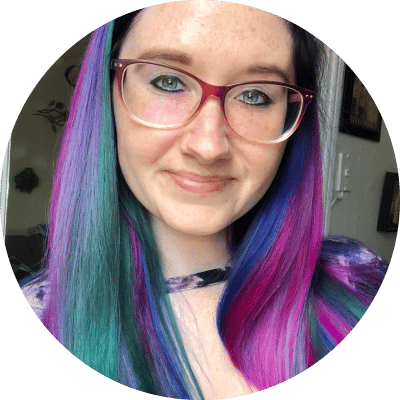 Industries are constantly evolving as consumer priorities shift and world events happen. And the plumbing industry is no exception.
As a business owner, it's crucial to stay on top of plumbing industry trends. Otherwise, you risk being left behind.
Below, we've put together a list of the top 10 plumbing industry trends. We'll look at everything from new, water-saving innovations to employment growth and skyrocketing new home builds.
By keeping up with these industry changes, you give your plumbing business a chance to jump ahead of the competition.
1. Demand is rising for energy-saving water heaters.
Ever heard of a tankless water heater? If not, you will soon.
Tankless water heaters are a leading plumbing industry trend that every plumbing business can capitalize on.
Tankless water heaters—also called demand-type or instantaneous water heaters—only heat water that's actually needed. Traditional tank water heaters, for comparison, heat large quantities of water regardless of how much a household will use.
Homes that use 41 gallons or less of hot water each day can enjoy a 24-34% drop in energy usage by switching to a tankless water heater. For homes that use a more significant amount of hot water (86+ gallons daily), going tankless can be 8-14% more energy efficient.
2. Greywater recycling systems are an attractive eco-friendly solution.
Greywater is wastewater from things like kitchen appliances, washing machines, showers, sinks, and baths. Greywater is relatively clean and can therefore be used again to curb water consumption.
Although you don't want to drink or cook with your old bathwater, you can use it for things like watering the garden. This represents a huge water-saving opportunity for many households, as the average person generates about 35 gallons of greywater each day.
Considering that 64% of Americans are willing to spend more on sustainable solutions, you should consider offering eco-friendly greywater recycling systems.
3. More households are using smart home technology.
Smart home technology is nothing new, but usage is increasing. In 2022, as many as 57.4 million US households used at least one smart home device each month. That's 6.7% more than in 2021.
As smart home devices become more sophisticated, smart plumbing could be the logical next step.
Already, Bluetooth showerheads, touchless digital faucets, and smart water heaters are entering the market. Savvy, eco-conscious homeowners can even purchase smart toilets that conserve water usage.
It's true that offering smart plumbing fixtures may be a niche now. But if you embrace the trend before the rest of the market, you could become the go-to expert in your area.
4. Industry competition is fierce.
Plumbing is an essential service, and demand will always be high. But that means so will the competition.
In fact, no single plumbing business owns more than 5% of the total market share. This leave customers with quite a few plumbers to choose from.
So, what does this mean for local plumbing companies serving commercial buildings and residential properties? You must define your unique selling proposition and leverage digital marketing.
Now's the time to level up your social media strategy, encourage more positive online reviews, and refresh your website.
5. General plumbing services draw in the most revenue.
General plumbing services refer to the installation, maintenance, and repair of standard plumbing fixtures.
These services are and continue to be the industry's bread and butter. In 2022, general plumbing accounted for 54.4% of the industry's total revenue.
While smart plumbing fixtures, tankless water heaters, and other innovative plumbing solutions are changing the face of the industry, focusing on your core services is still critical to long-term success.
6. New home builds are increasing.
Did you know that new home starts are 39.7% higher than the previous 120-month average? And in the 12 months before October 2022, 1.752 million non-seasonally adjusted new house constructions began.
How does this trend impact the plumbing industry? By signaling that you should be targeting homebuilders and new homeowners.
Consider expanding your service area to encompass new housing estates. You could also approach local building companies and offer your services directly to them.
7. Millennials are the most likely to need a plumber.
According to current trends, 25-34-year-olds are more likely to require plumbing services than other US adults. Almost 1 in 10 from this age group said they needed a plumber more than once in the past year.
It's crucial that your marketing approach caters to this group's needs, wants, and expectations.
For example, millennials primarily use social media to search for new products and services. Their favorite platform is Facebook, followed by Instagram and YouTube.
So, it would be wise to ensure your plumbing business has a presence on these sites.
8. The number of plumbers working is expected to grow slowly.
According to forecasts, employment of plumbers, steamfitters, and pipefitters is expected to grow just 2% between 2021 and 2031. This is a slower growth rate than the average for all occupations.
The slow growth of plumbers in the industry has pros and cons.
On the one hand, fewer plumbers mean less competition. If you can transform your customers into loyal advocates, you're set to win over your community in the coming years.
On the other hand, labor shortages may become an issue.
So, encourage employee retention by investing in professional development, offering flexible work arrangements, and fostering an inclusive company culture.
9. Building codes are changing to include sprinklers.
States are continuing to introduce changes to building codes that require the installation of fire suppression systems. As a result, the demand for sprinklers is set to rise.
If you already offer this service, you might want to spend time and resources promoting it.
If you don't offer sprinkler installation but have the skills and equipment to do so, now is the time to add it to your services.
10. Customers want to purchase from small businesses.
According to consumers themselves, they prefer to purchase goods and services from small businesses.
Even when inflation is high, 56% of consumers still prioritize supporting small local companies. However, 88% cite higher prices as one of the top three deterrents to doing so.
So, what's the takeaway from this trend?
Small plumbing businesses have a huge opportunity to serve their communities, but they must be competitive. So, take the time to revisit your prices and compare them to your competition.
Roadmap the Future of Your Plumbing Business
If the past few years have taught us anything, it's that the future is unpredictable.
However, that doesn't mean you need to be afraid to take the plunge and grow your plumbing business.
By roadmapping your next steps based on what's happening in the plumbing industry, you can position your business at the top of it.