8 Minute Read
How to Get More Reviews for Your Plumbing Business 
In this article, we'll discuss why online reviews are important for every company. Then, we'll give you some practical tips on how to get more reviews for your plumbing business.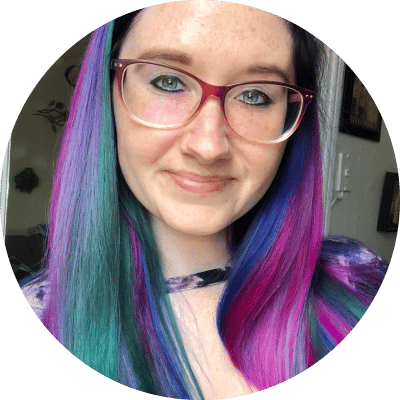 When you need to hire someone to perform a service, like say, grooming your dog, where do you go? The phone book? The local library bulletin board? No—you Google it.
And once you type in "dog groomer near me," how do you choose between them? If you're like most people, you read the reviews.
Well, your plumbing customers do the same. Just think of yourself as the groomer and their plumbing system as … your dog? You get the metaphor.
In this article, we'll discuss why online reviews are important for every company. Then, we'll give you some practical tips on how to get more reviews for your plumbing business so you become everyone's go-to provider.
Why Online Reviews Are Important for Your Business
It's no secret that referrals and recommendations are one of the best ways to get new customers. But does the same logic apply to online reviews?
Yes.
And here's why.
Build Trust with Customers
Customers today are increasingly turning to online reviews to find businesses they can trust.
Anybody can create a website and claim to be a dog groomer or a plumbing business. Online reviews provide proof that you're a legitimate business with happy customers.
In fact, according to a BrightLocal consumer study, 98% of customers say they read online reviews for local businesses. 84% of customers also said they pay the most attention to reviews for service-area businesses and tradespersons.
9 out of 10 customers even say that positive business reviews play a key role in their purchase decisions.
So, the more reviews you have, the more trustworthy your plumbing services appear. And the more trustworthy you seem, the more potential new customers you'll attract.
Improve Your Customer Experience
It may sound counterintuitive, but negative reviews can be just as helpful as positive ones. How? By providing insight into where your plumbing business needs to improve.
Did one of your plumbers leave a mess behind at their last job? Did you come off as rude that day when you skipped your coffee? Did a pipe you fixed start leaking again right after you left?
When you become aware of these issues, you can fix them. And when you put in the time and effort to improve your business, your customers—current and potential—will notice.
Rank Higher in Search Results
Another reason online reviews are important is that search engines often rank businesses based on their star rating.
The more Google reviews you have, the higher your business will appear in local search results. This can lead to even more exposure and potential new customers.
5 Tips for Getting More Reviews for Your Plumbing Business
Now that we've covered the why of getting online reviews, let's move on to the how. We know that's why you're really here anyway.
Here are 5 tips you can use to get more reviews for your plumbing business.
1. Ask for them.
Most customers don't leave reviews simply because they don't think of it.
When you pick up your dog from the groomer, is your first thought to go home and write them a review? No. You're probably too focused on wrangling your pup into the car and taking a cute "after" picture of their haircut for Instagram.
Your customers are busy. But if you ask, chances are they'll be willing to leave you a review. In fact, research shows that 72% of customers asked to leave a review will do so.
Here are a few ideas for asking customers to review your plumbing business:
Send a follow-up email asking for feedback after finishing a job.
If a customer compliments you in person, ask them to write an online review.
Send an automated thank-you text after a service with a review link.
Include a "leave a review" prompt on your website.
Make a social media post asking for reviews.
2. Make it easy to leave a review.
We'll say it again—your customers are busy. They don't have time to dig through your website, trying to figure out how to leave a review.
Make it easy for customers to review your plumbing business by linking to review sites front and center on your website.
You might want to build a dedicated webpage for reviews. Or keep it simple with a review section on your homepage that features icons that link to your review site profiles.
3. Sign up for multiple review platforms.
The bigger your presence is on online review sites, the more opportunities your customers will have to review (and find) you.
Start by signing up for the top review sites for businesses in general. This includes platforms like Yelp, Better Business Bureau, and a Google Business Profile.
Then, head to review platforms where customers are more likely to specifically look for home service businesses. Some top industry review sites for plumbers include:
4. Respond to all reviews, positive or negative.
When business owners respond to online reviews, it shows customers you're interested in what they have to say. That goes for both positive and negative reviews.
By responding to a positive review, you can make that customer feel valued and build a relationship. Potential customers reading your response will notice that extra effort too.
Responding to negative reviews allows you to address any issues a customer might've had with your plumbing services. Sometimes, showing you care is all it takes to turn a negative experience into a positive one.
Potential new customers are also more likely to overlook a negative review if you respond to it.
According to Podium's 2021 State of Reviews, 56% of consumers have said that a business's responses to reviews actually changed their perspective on that business. That's because a response can tell the consumer how the business will treat them.
5. Give your customers something to rave about.
At the end of the day, the best way to get reviews for your plumbing business is to provide an exceptional customer experience. Customers who are especially satisfied with your services will feel more compelled to leave you a review.
Think about it.
Let's say you pick up your dog from the groomer, and they have their usual haircut. Great! The groomer has met your expectations, and you have no complaints.
Now, what if you pick up your dog, and they look jaw-droppingly fabulous? Their coat is extra soft. Clearly, they received the finest conditioning treatment. There's a handmade bow on their head. And someone has spent the last half hour rubbing their belly.
How could you not leave a review after a standout experience like that?
Strive to do the same for your customers. Accommodate their schedule. Spend extra time cleaning up. Provide quick and expert plumbing services. Rub their belly—metaphorically speaking, of course.
They'll be so impressed by your plumbing business that they'll have to leave a review.
Start Getting More Reviews for Your Plumbing Business
With the power of your customer's voice on your side, running a successful plumbing business can be more than a pipe dream. (Sorry).
Online reviews are key for building trust with current and potential customers. They also help you refine your customer experience to ensure your plumbing business stands out.
By following the tips we've outlined, you can get more reviews for your plumbing business. And with those reviews, you can build an industry-leading reputation.
Here are a few extra things you can do right now to start raking in more reviews:
Claim your online business listings. When you claim a listing, you're verifying that you're its authorized owner. It also makes your business seem more legitimate. Use this how-to guide from Moz to start claiming your local listings.
Read and respond to existing reviews. Remember—responding to online reviews shows that you value your customers' opinions. Look at your various profiles and respond to any reviews.
Add a review link to your email signature. Including a link to review your business in emails makes it easy for customers to leave feedback.