18 Minute Read
The 8 Best Lead Generation Companies for Contractors 
To run a successful contracting company, you need a steady flow of business. If you're not sure where to start, check out our list of the best lead generation companies for contractors.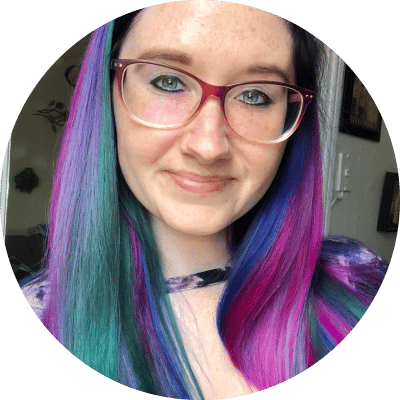 To run a successful contracting company, you need a steady flow of business. In the digital age, that means investing in lead generation solutions. The more leads you collect, the more customers you're likely to get.
If you're not sure where to start with contractor lead generation, don't worry—there are resources available to help. To make it even easier for you, we've analyzed the best lead generation companies for contractors.
In this article, we'll review what lead generation is, how it works, and why it's important. Then, we'll go over what lead generation companies are and give you a rundown of the best ones for your contractor business.
What Is Contractor Lead Generation?
Lead generation is the process of attracting potential clients to your business.
Once you have a lead's attention, you'll build a relationship with the goal of turning them into a customer. This is referred to as nurturing a lead.
There are many ways to generate contractor leads. In fact, lead generation is a unique process for every industry.
In the home improvement industry, people rarely choose and hire a company right away. Instead, buyers go through a longer, more complex decision-making cycle that involves a lot of research.
They also want to know they can trust a company to improve their home before they make a big investment.
Because of this longer buying process, you need to use long-term, trust-building strategies to attract contractor leads.
Why Is Contractor Lead Generation Important?
Lead generation for contractors is important because potential clients spend so much time in the lead stage before buying. They aren't making fast purchases in a few clicks like they might when shopping for clothes online.
People seeking contracting services typically start by looking for renovation ideas. Then, they consider the different companies in their area to understand what they do and see if it aligns with their renovation vision. They may even go back to look for more inspiration and review companies again before contacting any contractors.
Because so much of the buyer's journey happens before a customer makes contact, you need to make sure your business is visible to them during that process.
If you don't have the right online presence, you won't be able to grab their attention. And if you can't get their attention, they'll never even consider you.
Leads Are Critical to Sustain and Grow Your Business
Whether you're trying to grow your business or just trying to maintain the jobs you have, you need leads. And the more leads you have, the more you're likely to convert to clients.
In other words, lead generation is a critical part of your marketing strategy.
In fact, 91% of marketers say lead generation is their most important goal. And in your marketing plan, you'll need strategies to reach buyers (turning them into your leads) through every stage of the buying process.
Let's take a closer look at each stage of the buyer's journey to help you better plan your lead generation efforts for each one.
Awareness
In this stage, prospects are beginning to decide on the specifics of their project. They have ideas, but nothing concrete, so they're looking for more inspiration.
Capturing a lead at this point in their journey is easiest to do with content that focuses on aspirational topics, such as ideas for kitchen remodels or tips for redoing your bathroom.
Consideration
Now, the customer knows what they want to renovate or remodel and has a confirmed budget. They're looking at their contractor options and comparing different companies.
When comparing, customers will consider factors like reputation, availability, costs, specialties, etc. They may even contact you for a proposal.
Decision
Once they've taken the time to review all the information they've collected, your lead will be ready to make a decision.
You should continue to nurture them at this point. Your goal is to gently encourage them to choose you. Be warned, though. Heavy-handed sales tactics will turn a buyer off at this point.
How Does Lead Generation Work for Contracting Companies?
To generate high-quality leads you can turn into clients, you'll need to start with a strategy. Contractor lead generation companies can help you with this.
Your lead generation strategy should include things like:
A well-defined target audience. Your target audience should be based on what marketers call "attributes." These are characteristics like demographics, buying history, interests, behaviors, needs, and lifestyle.
Strong content marketing. You might include several different types of content to attract leads. Depending on your budget, you should consider guides, ebooks, blog articles, and even videos.
A thorough SEO strategy. An SEO strategy will improve your rankings for specific keywords. The more relevant keywords you rank for, the more folks will find your business through Google searches.
A narrow focus on just a couple of marketing channels. Determine the channels you'll use to promote your business, limiting yourself to no more than 2-3. "Channels" include social media (organic and paid), paid search, email, and even third-party sites. You should limit the number of channels you pick so you don't spread yourself too thin.
A clear, easy-to-navigate website. An informative, user-friendly website that matches your branding is critical. Some customers will include or omit you from their search based entirely on your website.
A referral strategy. Current customers can be a strong source of leads, but they often need encouragement. referral program can be a great way to boost word-of-mouth marketing.
A fully planned sales process. A sales strategy should include plans for how you'll act on and evaluate initial contact, nurturing activities, and closing rates.
A set marketing budget. Be sure to budget for what you'll spend on lead generation and other marketing efforts.
Keep in mind, too, that lead generation isn't just one tactic. It's a collection of digital marketing activities that create initial contact between you and potential customers.
As a home improvement business, you may not have the time, resources, or expertise to go it alone. That's where a lead generation partner can be a great fit.
What Is a Lead Generation Company?
A lead generation company is a company that uses marketing strategies to attract potential customers to their clients' businesses.
There are a couple of different types of companies that do this—directory lead generation companies and agency lead generation companies.
Directory Lead Generation Companies
Directory lead generation companies promote themselves as being easy to use and being able to generate many leads by getting consumers to visit their site to look for contractors.
There are both pros and cons to using these companies.
The Pros of Directory Lead Generation Companies
When you use a directory for lead generation, you don't have to spend as much time or effort getting people to your website. These directories are already high ranking and will pop up in the first few results when anyone searches for construction companies in the area
That means more visibility for your business.
They also offer customers a way to browse projects for inspiration and potential contractors. As a result, they're more likely to enter their information for a bid, helping you make contact.
The Cons of Directory Lead Generation Companies
One negative aspect of directory sites is that they're very competitive. Other companies in your area will be on these sites, too.
Also, you have less control over the search process on a directory site. You can customize your profile, but not the entire experience for a homeowner.
People using these sites may also not be ready to make a decision about hiring a home services business. They often fill out forms to get more information, but are still in the consideration or awareness stage of the buyer's journey.
This means you could end up wasting time and dollars on leads that aren't ready to commit.
Agency Lead Generation Companies
A lead generation agency is a company that creates leads specifically for their clients. So, instead of attracting a large bucket of leads with a large selection of businesses, they focus on bringing in leads to your company.
Typically, agencies create your leads using marketing strategies and tactics, such as direct mail, social media, or content marketing.
The Pros of Agency Lead Generation Companies
When you hire an agency lead generation company, you don't have to spend time or money creating an internal marketing team. Your agency will take care of marketing and promotion for you.
Working with an agency will also help increase your brand awareness, which builds your reputation as a trusted home services provider. This not only attracts leads, but gets you referrals, builds customer loyalty, and even attracts more employees too.
The Cons of Agency Lead Generation Companies
A disadvantage of using a lead generation agency is that you're relying on professionals who don't know your company as well as you do to market your services. The result may be leads who are not as qualified as you thought, if they don't clearly understand who you are and what you offer.
Additionally, hiring an agency is often the more expensive route to go when compared to directory lead generation. Instead of paying for a spot on a website, you're paying for a marketing strategy with full marketing services.
Directory Lead Generation vs. Agency Lead Generation
The biggest difference between directories and agencies is that with directories, you mainly buy leads. Your profile is also critical for getting buyers interested, so you have to put in the time and effort to make it attractive and reflective of your business.
With lead generation agencies, you're building a long-term lead generation strategy using many different marketing techniques. This method of attracting leads is not as quick or simple as using a directory but is likely to get you more qualified leads in the long run.
The right type of company for your contracting business will depend on your needs, experience, budget, and long and short-term goals.
How to Evaluate Lead Generation Companies
If you've determined that you need help generating leads, here are a few factors to consider when you're trying to choose a partner company:
How much digital marketing expertise do you need? Some platforms are self-service, while other companies offer a full-service approach.
Does the company have specific experience with construction leads?
What is your budget to hire a company or use a website?
What's the company's reputation? Read reviews and customer stories to get an idea of what it's like to work with them. Also, look at information from their website to get a more complete view of the company.
Are there any guarantees that you'll get qualified leads? Most companies aren't going to definitively say they can get you X number of leads a week or month. If they do, look into how they can make this promise.
What tactics do they offer? Is it just bulk lead buying, or do they actually launch marketing campaigns? Launching campaigns is likely to get you better leads.
How is the competition on the platform? You may have a lot of competition going after the same leads.
Does the company verify the leads in any way?

Can they help you with leads only, or will they help you build your brand?
What time or resource commitment is required? With self-service options, you'll invest more time versus working with an agency.
You can use these guidelines to assess the lead generation companies in the list below.
The Best Lead Generation Companies for Contractors
There are a variety of companies available for you to work with to get construction leads. To help you narrow down your choices, we've put together a list of the best lead generation companies for home improvement contractors.
1. Angi
Angi (previously Angie's List) started as a website for homeowners to find reliable contractors. It's evolved since then, becoming a place for home improvement businesses to create profiles and gather leads.
It's free to create a listing.
Angi can also be a microsite for your business with reviews and project portfolios. You can even use it to build and send quotes and request payment.
On this platform, you'll have to pay to promote yourself beyond your profile with featured ads. Angi provides a Lead Board to help you manage quotes and claim deals and has automatic notifications from its app, so you'll know when a new lead is available.
Costs for clicks vary depending on your region and services.
In addition to Angi, the company also owns HomeAdvisor, which offers similar solutions for lead generation.
Angi is best for contractors who have some digital marketing experience. It's a self-serve option, so you'll need to create your own ads and build out your site listing. You'll also want a large selection of project photos on your profile to build credibility.
2. Houzz
Houzz calls itself an "all-in-one" marketing tool for professionals. On Houzz, like Angi, you can create a free profile for your business for potential customers to browse. Its lead management solutions include:
Management of all lead types with the ability to import them and communicate with all prospects
Prompts for when to follow up with leads with the next steps
Scheduling meetings with calendar integration and the ability to host video calls
Sharing files with prospects from inspirational articles to service contracts
Creating estimates and proposals with templates that include your branding
Houzz is best for contractors who aren't using marketing or custom software since it also comes with a CRM (customer relationship management) module. You should know the basics of digital marketing and be ready to be active on the site, adding to your profile regularly.
3. EverConnect
EverConnect is a scalable platform for contractor lead generation. (Full disclosure: Inside Advisor is owned by the same company that owns EverConnect.) EverConnect will also help you develop a strategy for attracting more customers. You don't need to provide much to get started—just your region, service category, and criteria.
EverConnect also vets leads, so you don't waste time chasing people who are never going to hire you (or anyone).
There's no backend work you need to do when using EverConnect since its programs are plug and play. They deliver clicks, calls, form leads, and appointments directly to your CRM or internal system.
EverConnect is best for contractors who want a strategic partner. You don't have to do any heavy lifting or have any expertise in digital marketing. You get full-service treatment with this company.
4. BuildZoom
BuildZoom is another lead generation website specifically for contractors. You only pay them when you earn new contracts. They tout intelligent matching and performance-based access.
Additionally, BuildZoom vets clients. Plus, they offer an introductory period.
You can get started with BuildZoom by creating an application and profile. Then, you'll sign their referral agreement. Next, you can review potential job opportunities and determine if you want to take them. If you do, you'll receive the introduction and can begin working directly with the customer.
BuildZoom also includes a CRM, the ability to submit bids and contracts, and a performance dashboard to track leads.
BuildZoom is best for contractors that want more control over the lead process and lead vetting. It's also ideal for those companies that need other technology to run their business, like a CRM and bid/proposal tool.
5. Porch
Porch is another directory site that operates similarly to Angi, HomeAdvisor, and Houzz. Porch lets you:
Customize your profile with credentials, reviews, projects, and more.
Outline your work preferences regarding project types and geographic area.
Receive leads through email, text, or voice.
Buy leads based on your set monthly budget.
They offer a vetted pros program, which they promote as a way to build trust with customers with a badge. Plus, you can get a 5% discount on leads and automatic lead credits if you meet their outreach requirements but don't connect with homeowners.
Porch is a good fit for contractors with higher budgets to purchase leads from the site. That often means it works best for more established companies looking to sustain rather than grow their business. You don't have to have any digital marketing knowledge though, as you're buying leads based on customers who come to the site looking for professionals.
6. Johnson Jones Group
Johnson Jones Group specializes in contractor leads and marketing. They offer a variety of services, including web design, ad management, and SEO.
They consider their product to be a managed marketing system, focusing on building a modern website, improving your search rankings, increasing your web traffic, and automating your sales.
Johnson Jones Group is ideal for home improvement companies that need an agency to help with all areas of their digital footprint. If you don't have a great website, then you may need a company like this. However, you'll need deep pockets to afford their solutions.
7. Thumbtack
Thumbtack is a directory lead generation company that you only pay when a lead contacts your business. You'll build a profile with reviews, prices, and projects, just like many of the sites listed above.
After finishing your profile, you'll specify the types of projects you want to do and the customers you want to target.
The site says they try to limit competition from other pros in your area. A customer can find you on the site based on matching criteria in their search. You can set a weekly spending limit to control costs, and they offer refunds in some cases even if people contact you.
Thumbtack is a good match for contractors with a limited budget and who don't feel comfortable buying leads like other directory sites. It's very self-service, but you can easily go through the steps to get matched with buyers in your area.
8. CraftJack
CraftJack claims to have the most diverse range of jobs for contractors. If you're a niche company versus a general contractor, that could be of value. There are no membership fees—you'll only pay for leads.
They offer discount pricing opportunities to buy more leads at a lower per lead cost option.
Once you create a CraftJack profile, you'll have access to their Lead Manager tool. One unique thing they do is call homeowners with their automated system to verify the accuracy of the information they submitted.
CraftJack is best for contractors that operate in very specialized categories.
Bonus Lead Generation Tip
If you want to show up in local search results, then you need to claim or create your Google Business Profile (previously called Google My Business). It's free, and you can add a lot of information about your business, display Google reviews, upload photos and videos, publish posts, and more.
Since Google is the go-to for local business searches, you'll definitely need to be visible here. In fact, Adweek revealed that in 2021, per Google data, searches using "local," and "business" saw an 80% year-over-year increase.
Potential customers searching online for a home improvement contractor will be looking at company maps and business profiles on Google. Visibility here will bring traffic and possible leads to your website.
No matter what other lead generation options you use, you'll want your Google Business Profile to look professional and credible. Customers are 2.7 times more likely to show interest in your business when it is.
Selecting the Best Contractor Lead Generation Company for Your Business
Knowing more about the different lead generation companies available will help you decide which one will be the best partner for your business.
Remember though—the customer buying journey can be long and complex. Don't expect leads to start pouring in overnight.
The most important thing you can do is be patient.
You build your business. You know you provide value to your customers. Lean into that confidence. If you do that, it won't be long before leads start rolling in.