10 Minute Read
How to Grow a Fencing Business
In this article, we'll discuss what the fencing industry looks like now and what challenges it might present to business growth. We'll also share tips on how to grow your fencing business.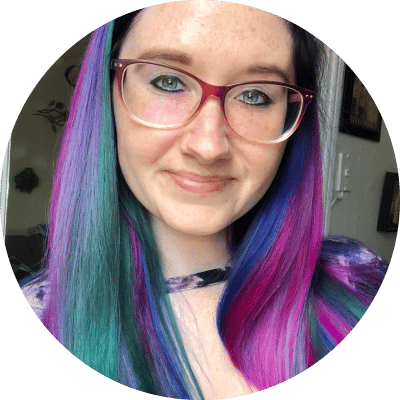 Have you always dreamed of having a big and successful fencing business? (As most kids have.)
Then we have some good news for you.
The fencing industry is projected to grow at an average annual rate of 5% from now through 2030. The market value in 2022 is $8.51 billion. By 2030, it's expected to be worth $12.7 billion.
That's a lot of growth potential for your business and your wallet.
The expansion of the fencing industry offers new opportunities for entrepreneurs looking to start or evolve their fencing businesses.
In this article, we'll discuss what the fencing industry looks like now and what challenges it might present to business growth. We'll also share tips on how to grow your fencing business and achieve your goals.
The Fencing Industry Landscape
The fencing industry is made up of a mix of small businesses and larger corporations. They serve both residential and commercial customers.
As the fencing industry grows, so does the demand for new products and services. That leaves plenty of room for you to build up your operation and make a name for yourself.
One of the biggest opportunities for fencing companies is the growing trend of home improvement and remodeling. Homeowners are increasingly focused on making their homes more beautiful and comfortable.
The result has been a boom in the home improvement industry—valued at almost $420 billion in 2020. It's also expected to grow at a rate of 4.47% by 2026.
What does the home improvement industry have to do with your fencing business?
Fences are often seen as an important part of a home's value and curb appeal. There's no denying a rustic wooden fence in the backyard makes your home more charming and attractive.
Homeowners also invest in fences for their increased security and privacy. When chosen for this purpose, there's an increased demand for higher-quality fencing materials and expert installation services.
That's where you can swoop in and get the job done.
Challenges to Growing a Fencing Business
Like any business, there are certain challenges that'll come with growing your fencing company.
Some challenges will be a result of the current state of the economy. Others can be ongoing within the fencing industry.
Economic Challenges
The economy as it stands in 2022 is not what you'd call ideal for many businesses.
Small businesses, in particular, are quite vulnerable right now. And the pandemic has exacerbated this fragility. Many small businesses have been forced to close their doors or operate at reduced capacity within the last few years.
In addition to the challenges of staying afloat, many business owners have been affected by interruptions to the supply chain. These disruptions have caused material shortages and delayed timelines.
Without the materials they need when they need them, it has been difficult for businesses to keep up with customer demand. The result? Lost business and revenue.
Ongoing Industry Challenges
Even before the pandemic, the fencing industry had its unique challenges.
The industry is highly competitive, with many companies offering similar products and services. This makes it difficult for companies to stand out from the crowd and attract new customers.
Additionally, the demand for services in the fencing industry fluctuates seasonally. Typically, it's highest in the spring and summer months.
Inconsistent demand can make it difficult for companies to maintain a consistent workflow. And without reliable work opportunities, it's tough to generate enough revenue to cover your overhead costs during the slower winter months.
The fencing industry is also labor-intensive, which can lead to high costs and low profit margins.
These challenges can make it difficult for fencing companies to invest in growth and expansion. But don't worry—there's still plenty of opportunity for you to grow and succeed in the fencing industry.
Growing a Fencing Business: Two Kinds of Growth Opportunities
There are two different ways you can grow your fencing business. The first is to grow it literally. Wait, do we mean literally?
Yes, literally.
Literal growth for your business means expanding your company. You can do this by increasing your headcount, customer base, or regional service area.
The second way you can grow your business is to solidify it financially.
Solidification growth focuses on improving ROI (return on investment), lowering costs, and increasing efficiency.
Both types of growth are important for businesses, but the right one for you to focus on will depend on your company's specific needs and goals.
7 Tips on How to Grow a Fencing Business
Growing any type of business is much easier said than done. But that's why we're here to help you.
Below, we've outlined 7 tips to help grow your fencing business. Regardless of which type of growth you're aiming for, you'll be able to use them to take the next step.
1. Invest in Marketing and Advertising
No matter how great your products or services are, you won't be able to grow your business if no one knows about them.
That's why investing in marketing and advertising is crucial, even when times are tough.
There are many ways you can market your fencing business. You can use online advertising, print advertising, your website, and direct mailers. You might even want to put some focus on word-of-mouth marketing (which generates five times more sales than paid ads by the way).
But in today's digital world, having a strong online presence is more important than ever.
Your website is often the first point of contact between you and potential customers. Be sure it's up to date and reflects the quality of your business.
Each marketing channel you use should point customers to your website. This will ensure they're getting the information they need about your business. Directing your audience to your website from marketing materials will also help attract more website visitors and generate leads.
2. Offer Superior Products and Services
As we mentioned before, the fencing industry is highly competitive. To succeed, you must offer exceptional products and services that meet or exceed your customer's expectations.
One way to do this is to focus on quality rather than quantity. Instead of trying to be everything to everyone, focus on a niche market and become the go-to expert in that area. This will help you attract more customers and grow your business.
Another way to differentiate your business is to offer unique products or services that your competitors don't. This could include eco-friendly fencing materials, custom designs, or even installation services.
3. Build Strong Relationships with Customers
It's important to build strong relationships with your customers if you want to grow your business. Show them that you care about their satisfaction by going above and beyond to meet their needs.
When you provide great customer service, they'll be more likely to use your services again in the future and recommend you to others. In fact, customer referrals are one of the most powerful marketing tools available.
You can also build relationships with customers by staying in touch after they've used your services. Send them follow-up emails or give them a call to see how they're doing and if there's anything else you can do for them.
Building strong customer relationships helps grow your business and attract repeat customers.
4. Focus on Employee Development
Your employees are your most valuable asset. It's important to show them that by investing in their development.
When you provide training and development opportunities for your employees, they'll be more engaged and productive. Their motivation will help grow your business.
Along with providing training, you should also focus on creating a positive work environment. This will help retain your best employees and attract top talent to your company.
By investing in employee development, you'll be able to grow your business and improve your bottom line.
5. Make Your Operations More Efficient
To grow your business, you need to make sure your operations are as efficient as possible. That means putting systems and processes in place to help you and your team work smarter, not harder, and more quickly.
By doing this, you'll be able to reduce costs and improve your bottom line.
An effective way to make your operations more efficient is to automate tasks. Save yourself time by automating things like invoicing, payments, payroll, and appointment setting.
6. Reach New Service Areas with Ads
Again, if you want to attract new customers and grow your business, you need to let people know about your services.
One way to do this is by running ads in new service areas. This will help you reach a wider audience and generate new leads.
Another way to reach new customers is by partnering with other businesses in your area.
For example, you could partner with a landscaping company to offer fencing services. This will help you reach a new pool of customers who are likely to be interested in your offerings.
7. Launch a Time-Limited Promotion
A great way to attract new customers and grow your business is to launch a time-limited promotion.
The strategy behind this type of promotion is to create a sense of urgency for the customer. If they're afraid of missing out on a deal, they'll be more compelled to act now, rather than take longer to think about it.
Your promo could be for a certain percentage off, a specific time period, or an upgrade with a purchase. Be sure to communicate the urgency by emphasizing that it's only available for X number of days.
Get Started on Your Growth Goals
If you've been on the fence about growing your fencing business, now is the time to make the commitment.
By following these tips, you can set your fencing business up for success in the coming years. With a solid foundation and a clear growth strategy, you'll be well on your way to achieving your goals.
Here are some next steps you can take right now:
Determine which growth goal fits your business. Are you looking to grow your headcount and bring on more customers? Or are you interested in streamlining your business for better efficiency and lower costs?
Be sure your team is offering superior customer service. Customers value experience and interactions when servicing their home. Chat with your team about delivering an enjoyable experience to ensure your customers are happy.
Allocate a marketing budget. Look at your numbers and determine what you can afford to spend on marketing. You can then decide whether you want to start with ads, automation, or employee development. Here's a free marketing budget template to help guide you.
Ask your employees how they want to grow. Show your team you value them by asking for their input. Ask how they feel about their current positions and what skills they want to develop.