11 Minute Read
How to Bid a Fence Job (8 Things You Need to Know) 
Learn the ins and outs of how to bid a fence job, cost estimating strategies, and more. This article covers everything you need to know to craft a fence job bid that wins you more business.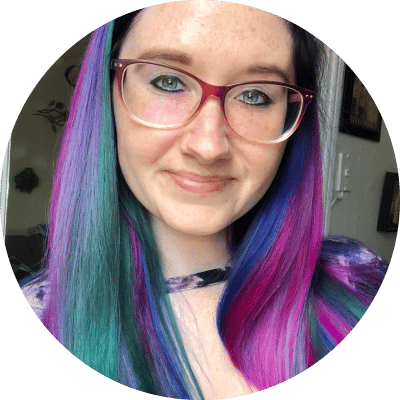 Every prospective job begins with a bid.
A bid is a proposal you give a potential client. It outlines how you'll do their job and how much it'll cost. Think of this as your chance to convince the client to choose you.
How you bid on a job depends on a variety of factors, such as the job size, materials needed, timelines, and other dependencies. When you bid a fence job, you'll want to consider components like labor and material costs too.
In this article, you'll learn the ins and outs of how to bid a fence job. We'll cover the bidding process and give you strategies to consider when developing your estimates. Then, we'll walk you through everything you need to know to craft a fence job bid that wins you more business.
What Is the Bidding Process for Fence Jobs?
To competitively and effectively bid for fence job, you must consider all the expenses you'll have for the project and develop a strategy for crafting your proposal.
Your approach to bidding should be flexible. The two biggest influences on your bidding strategy will be how saturated your local area is with fence installers and the level of demand you have for your services.
Here are some different ways you might approach your bidding strategy:
Bidding Based on Price
If pricing is competitive in your area and the most important factor to potential clients, you may need to submit your fence bids at a lower price. Be careful not to go too low, though, because you still need to make a profit.
Researching how much your competitors are charging for a fence job can be helpful for informing your own bid. Although you may never have direct visibility into their pricing strategy, you can find fence cost reports through different websites to give you an idea.
Pro Tip: Include two or three material types as a range, so there are options for price-sensitive customers.
Bidding Based on Turnaround Time
Another way to bid a fencing job is to offer to work on a tighter timeline. You'll want to use this strategy for clients who are most concerned about job speed, such as homeowners preparing to sell.
Faster delivery will add charges to the bid for expediting materials and labor costs may be higher. But some customers will gladly pay extra to get the job completed quickly.
Bidding Based on Your Unique Advantages
Your bidding strategy can be as unique as your business. If there are aspects of your company that others don't have, they can be worth a higher price tag. You may not be the cheapest or the fastest, but your advantage could be:
Local reputation
Longevity
Installer of exclusive fencing materials for your area
With this approach, you'll lead with what makes you different and why that should matter to your customer.
For example, you may be able to say that you've been serving the local community for over 30 years. Your company may be well-known for installing hundreds of fences that prospective customers may see every day in their communities. That can be very beneficial when bidding on fence jobs.
Bidding Based on Job Type
When you make your bid, you can also consider the type of fence job you're doing.
One example is to tailor bids based on residential versus commercial clients. Commercial jobs are often larger in scope and requirements. The bids may take much longer to award as well, especially if they are requests from the local government.
You may want to develop a way to calculate costs and determine markup for residential and commercial fencing jobs. As a result, when anyone starts to create the bid, they'll have a set practice to follow. That can evolve as your business does and as prices fluctuate.
8 Tips for How to Bid a Fence Job
So, when it comes time to create the bid itself, what should you include? Here are some tips and best practices for how to bid a fence job:
1. Submit the Bid on Time
Not every job is urgent, but all your bids should still be timely. After visiting the job site and reviewing the parameters with a potential client, you'll have to do estimating work.
To demonstrate that you're a reliable contractor who values their business, try to get job estimates back to clients as soon as possible. A good rule of thumb is to deliver estimates within 72 hours of your job consult/review.
2. Clearly Define the Scope of the Work
To ensure there's no confusion about what the job entails, your bid should break down the estimate for the client. Describe the work you'll do and what the customer is responsible for doing themselves.
For example, if there's an existing fence on the property, your bid should specify who will be responsible for removing it. If the removal is part of your bid, you can assign it as an optional line item, so the customer can know the cost before they commit.
Your description should also outline:
Measurements and dimensions: Include the square footage or linear feet, fence height, and other metrics. Help owners understand this better by adding a mock-up of the area where the fence installation will occur on their property, with measurements for each.
Materials: Identify the materials you'll be using, such as a wood fence or metal fence, with additional context around the type of wood, composite, or metal. Including a photo of the fence material as part of the bid can be helpful for clients too.
Safety and accessibility notices: Outline the best safety practices and any accessibility barriers necessary to install the new fence.
Timelines: Create a tentative timeline of how long the job will take. Be sure to note that it's just an estimate and could be subject to change based on your availability and material acquisition.
Debris removal: Tell customers what you'll haul away in terms of waste and old fencing. Be specific on this item to avoid any misunderstandings.
3. Calculate Material Costs
Your bid should include an estimate of the material costs based on the measurements you've taken, and any specifications made by the client. Add a disclaimer that these costs are just an estimate, too, since material needs can change once you get on site.
When you price the materials in your fence bid, don't forget to calculate the cost for you to buy them, ship them, and/or pick them up, as well as your own markup.
Using your measurements, note in the estimate the cost for each type of material:
Fencing pieces (e.g., posts, rails, pickets, gates)
Hardware (e.g., nails and screws)
Paint or stains
Finishing details like post caps or other decorative items
Concrete for post setting
Once you've added up the cost of your materials, multiply it by your markup. The markup for each job can vary depending on the type of job, whether you've offered incentives, or how competitive you need to be.
Keep in mind that pricing by the linear foot is the standard—but you don't have to base material costs solely on this. For instance, it may look more attractive to the customer if you have a flat price for materials instead of saying it's $56 per linear foot.
4. Estimate Labor Costs
Besides materials, the other biggest expense in fence building is labor. The size and scope of the job will determine how many people you need and what skillsets they should have.
Remember that labor may not only be needed for fence installation. It could also be necessary for fence removal or property clearing if you're responsible for those things.
You can estimate labor costs by multiplying the number of hours you think you'll need to complete the job by the number of workers. Then, refer to your hourly labor cost, which could include wages, taxes, employee benefits, worker's compensation insurance, and other costs. In other words, find out what it costs your business to employ that worker for one hour.
Next, multiply your actual labor costs by your markup. Now take that number and multiply it by the job hours, and that's your estimation of labor costs.
Another thing to remember about labor costs is that different tasks have different prices. For example, fence painters may have a different rate than those installing the posts.
5. Factor in Equipment Costs
Whether you have to rent special equipment or are using your own tools for a fencing job, equipment costs money. Post-hole diggers and backhoes are not cheap, so you must factor those expenses into your cost estimates.
If you're renting equipment, add a margin. If it's your own equipment, determine the cost to use it for the number of hours you'll need it for the job.
6. Consider Overhead Costs
Another cost area to work into your fence bids is overhead expenses. Overhead expenses are the indirect and direct costs of running your business, such as rent, insurance, software, equipment, and so on.
Your overhead costs will fluctuate each month, so you'll want to come up with an average when factoring them into bids. You can do that by looking at your monthly expenses for three months and finding the average. Then, calculate your sales for that same period.
To find your overhead rate, divide the expenses by the sales for the time period. Finally, multiply by 100 to get your overhead cost percentage.
You may find that for every $1 you make, you spend $0.38 in overhead. To recoup that overhead cost in your bids, tack it onto materials or labor as an additional markup. You could also make this a separate cost with a name like miscellaneous. 
7. Build Credibility with References
As a footnote to your bid, consider adding past customers who agreed to be references. Customers want to know they can trust your business to do the job correctly and on time. They'll find you more credible if they can reach out to references to verify this.
8. Document Payment Terms
Your fence job bid should also lay out your payment terms, such as:
Deposit requirements: percentages, timelines, refundable or not, etc.
Balance due dates: do they need to pay the day of delivery or is it Net 15 or 30?
Financing options: if applicable and how to apply
Expiration of bid: how long is the estimate good for?
As long as you have everything in writing, you will be covered. The key is to ensure that everyone is on the same page after the client reviews your bid.
How to Bid a Fence Job: Accurate, Timely & Detailed Estimates
Every bid you submit for a fencing job takes time and effort. But with a documented bidding strategy and by following these tips, you can create and submit your bids faster and make sure all your proposals are detailed and consistent.
The result? More jobs and more revenue.
When you're ready to get started bidding a fence job, here are the next steps you can take:
Choose your bidding strategy. Will you go for the lowest price, fastest completion time, or offer another unique benefit to the client? Write down which strategy you choose.
Make a list of all the materials and laborers you'll need to complete the job and the costs for each item.
Using the list you made, calculate an estimate for your fencing job. Try using Invoice Simple's free estimate maker to streamline your calculations.