10 Minute Read
How to Create a Business Plan for a Plumbing Company
In this article, we unpack what a plumbing business plan is and why you need it. We'll also tell you how to create one for your soon-to-be amazing plumbing services company.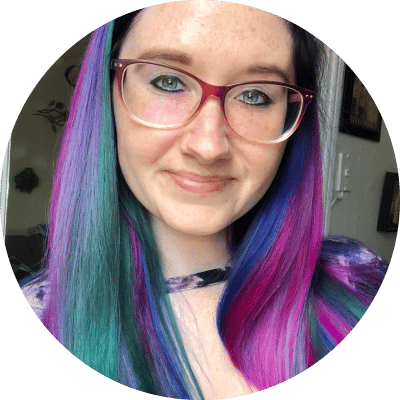 Your plumbing business plan is your roadmap to success. Without it, your company will struggle to stand out and attract the right customers.
But with a clear business plan, you have a clear path to follow.
A path with markers that help you nail every aspect of running a thriving plumbing business. On it, you'll find guidelines for everything from marketing and operations to finances and company strategy. (Wow, can someone show us where to find this magical path?)
The plumbing industry is set to bring in another $124 billion this year. So now is the perfect time to get started on your business plan.
Once you put together your plan, you can put the wheels in motion for growth and take a larger slice of that billion-dollar pie.
In this article, we unpack what a plumbing business plan is and why you need it. We'll also tell you how to create one for your soon-to-be amazing plumbing services company.
What Is a Business Plan and Why Does Your Plumbing Company Need One?
A business plan is a written document detailing your company's plan for becoming successful.
It covers everything from company goals to financial projections and plans for reaching your target market.
A lot of startups use a business plan to attract investors or get bank funding. But even if you're mostly self-funding, you still should put together a business plan.
You need this document to give structure and form to what, right now, might only be a new business idea.
A written plan details how each area of your business will function and what you're striving to attain. This helps you bring your vision for a successful plumbing business to life.
Your plumbing business plan will also be a resource you can turn to along the way. As you near each goal—and each obstacle that crops up—you can refer to your business plan. Use it to see if you're on track and identify where you might want to do things differently.
With your business plan in hand, you can stay on that magical, clearly defined path to success.
What Should You Include in Your Plumbing Business Plan?
Just like any other new business, your plumbing business plan must start with the basics.
In this case, that'll be an executive summary that outlines your business, your management team, and your focus. Then, it's time to dive into the details of market research, money, and strategy.
Here's what you should include in your plumbing company's business plan:
Executive Summary
An executive summary is an overview of your business. It basically introduces the what, why, and who of your company to investors and others who read your plan.
For a plumbing company, the executive summary will focus on a few things, such
What services you offer
Your target market
How your business will differentiate itself
Here's an example of a plumbing business executive summary:
Perfect-Time Plumbing is a new company that offers plumbing services to homeowners and small businesses within 20 miles of our headquarters in Nearby Town. The company is staffed by five full-time licensed plumbers. We provide installation, repair, and plumbing maintenance services. Our team is also available on weekends and evenings for emergency repairs.
Perfect-Time Plumbing's competitors don't offer after-hours services. This is how the company will stand out as a reliable service provider in Nearby Town.
The executive summary should also include a brief overview of your marketing plan, management team, and financial plan. Then, the rest of your marketing plan will go into more detail.
Company Summary
The company summary is exactly what it sounds like—a summary of your company. This part of your business plan will outline the following:
Company Owner. How much experience and training does your founder have in plumbing and related industries?
Company Startup. How much will you need to spend to get your company off the ground?
Company Services. What specific services will your company provide? This might include gas plumbing, hot water system installation, and piping services, for example.
Market Summary
This is the section of your business plan in which you'll explain your market.
For our example above, Perfect-Time Plumbing would detail how many households and small businesses are in Nearby Town. They'd also list where they're located and what percentage of customers would need their different services.
This is where you'll specify whether you'll serve residential or commercial clients or both. And it's your chance to outline what competitive advantage you'll use to stand out. For example, offering lower prices or 24/7 customer service.
Your business plan will also look at how many customers you expect to have going forward. Include market size estimates for each year for at least the next five years, illustrating your company's vision for growth.
Company Strategy
You can't just launch a company and start turning a profit on day one. (And if you can, please reach out to our team). You have to have a strategy for marketing, product pricing, and sales.
The details of these strategies should be included in—you guessed it—your plumbing business plan.
Use your plan to outline your initial marketing strategy. Include details like what marketing channels you'll use and what types of content you'll create to engage customers.
You'll also want to define how your pricing will compare to competitors in your company strategy.
You might have lower prices to appeal to budget customers. Or you could list higher prices because of the expertise and service level you provide. Either way, include this information in your plan.
Additionally, you need a sales strategy and forecast showing how your new plumbing business will acquire new customers.
Financial Plan
The last section of your plumbing business plan will be your financial strategy. Basically, you need to have clear guidelines around how your plumbing company will make money.
In your financial plan, include a few financial and accounting tools to illustrate what your company needs to do to be successful.
Here are some examples:
Break-Even Analysis. This analysis shows how many "units" of plumbing services you need to sell to break even each month.
Profit and Loss Statement. This statement details your business's total expenses, profits from sales, and taxes incurred. This allows you to compare these numbers and see your net profit. If this is your first year of business, you might only have a profit and loss statement for a couple of months or a projected profit and loss.
Balance Sheet. A balance sheetshows assets and liabilities. As a startup, you might not have a balance sheet yet. But this is something you'll add to your business plan if you want to use it to seek funding.
As you start fleshing out your plumbing business plan, there might be some areas that you'll need to update or add to later. And that's okay!
Your company's business plan should be a dynamic document that reflects the best plan you have at any point in time.
As you learn more about what works and what doesn't for your business and your customers, and as you gather more financial data, you can make changes.
How Often Should You Update Your Business Plan?
You might update your plan a few times in that first year of business. But even after that, you should still review your business plan once a year.
Review your strategies and decide if they're working or not. Make any changes that could help you better reach your business goals. Or changes to help you cope with the current business environment.
For example, if the economy is plunging into a recession, you might decide to cut back on certain expenses.
You'll also want to review your business goals. Are you still on track to meet them? Or do your existing goals no longer make sense for your business?
And finally, you'll want to update your financial documents, such as your profit and loss and break-even analysis. These numbers will change from year to year.
What Happens if You Don't Have a Business Plan?
Technically, you can start operating without a business plan. We're not going to stop you.
But eventually, you're going to need to sit down and create one. Mostly because if you don't have a plan, you won't be able to get funding to help your business grow.
You also won't have a documented strategy for running your business.
Without a clear strategy for reaching customers and selling your services to your market, you're not going to be able to run a tight ship. That means, while you could get some customers if there's high demand in your area, you might not make a profit.
A business plan maps out all the details of your business operations as well as financial performance. The reality is that there are a lot of moving parts a business owner must manage.
So, to actually run the business—and have time to serve customers, make sure your staff has what they need, and eat lunch!—you need your business plan to do some of the work for you.
Deciding how to price your services, a marketing strategy, when to add to your team, how to angle your brand—it's all there in the business plan.
3 Tips for Developing Your Plumbing Business Plan
So, you're ready to sit down and get started but feeling a little overwhelmed. Don't worry—that just means you're a normal human being. A business plan can seem daunting.
But here's the good news—there are ways to make creating a plan far easier than it looks.
1. Use a Template to Get Started
A business plan template is a great way to guide yourself through the process. You just have to plug in the information.
Keep in mind that if your plumbing company is new, keep your business plan on the lean side. You can add more details as you go.
(Pssst. We've included some links to templates for you at the end of the article.)
2. Use Supporting Data
A business plan doesn't need to have long-winded paragraphs. But it does need solid information.
As you gather data from your market research and financial activity, use that information to create graphs and charts. These data visualizations make it easier to quickly understand the current and projected business landscape.
3. Get Help
Having someone walk you through part of this foundational work of creating a business can go a long way in helping you be successful early on. Professional business plan writers, consultants, and even your accountant can help you create a powerhouse plan.
Next Steps: Resources for Creating Your Own Plumbing Business Plan
Chances are that, as a plumber, writing business plans isn't your favorite hobby.
But that doesn't mean you don't have the tools you need to create a comprehensive business plan for your company.
There are plenty of resources at your fingertips. Here are a few you can plunge into to get started: