8 Minute Read
Hire the Best: The Top 5 Electrician Training Programs
In this article, you'll learn why it's crucial to hire electricians with proper training. We'll also discuss what makes a training program successful, hiring tips, and more.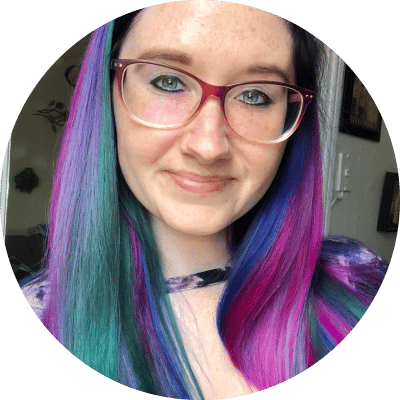 When you started your electrician business, you probably did almost everything by yourself.
But as you grow, being the electrician on every job isn't really possible anymore. Not when you're also the CEO, marketing director, bookkeeper, and everything else. (Wow, do you ever sleep?)
So, it only makes sense that as your business grows, you need to hire other electricians to help you.
Hiring well-trained and qualified electricians is critical to continue providing high-quality services. You must also ensure your employees can deliver an excellent customer experience.
Knowing the best electrician training programs will help you screen and hire the best candidates.
In this article, you'll learn why it's crucial to hire electricians with proper training. We'll also discuss what makes a training program successful, hiring tips, and more.
Let's dive in.
The Current Landscape of Electrician Hiring
The demand for electricians is high right now. And the supply is short. There are several factors impacting this shortage.
For one, experienced electricians are retiring faster. Some are simply aging out. Others are leaving prematurely because of the pandemic.
And at the same time, the industry isn't replenishing fast enough. Younger generations don't find the field attractive. The majority of Gen Z students are opting for college versus trade schools.
To top it all off, the electrician job field is growing as it is. The U.S. Bureau of Labor Statistics (BLS) projects that the field will grow by 7% from 2021 to 2030. That equates to 79,000 job openings a year.
The greater demand for electricians is due to a few factors, including
Growing populations
New construction (residential and commercial)
The growth of renewable energy
Greater energy consumption
The Benefits of Hiring Well-Trained Electricians
We don't have to explain to you that electrician work is high-risk. Or that it requires extensive knowledge to complete the work effectively and safely.
That's why it's essential to hire electricians with adequate training. When you trust that they know what they're doing, you can feel confident they're ready for the field.
Having a top training program on their resume lets you know that a candidate is prepared to do the job.
Here are some other benefits of hiring technicians already trained in electrical systems:
New employees will need less training. This will shorten the time from hiring to being out in the field.
Start taking on new and more jobs right away.
Skip months of internal training. This will lead to greater new employee satisfaction and retention.
Spend less money on new-hire training and education.
What to Look for in an Electrician Training Program
Electrician training programs can look very different from each other. This makes sense, given that electrician training is a broad field with many subsets.
As a local home improvement company, you likely want to find people with a good mix of skills.
Here are some questions to answer to help you assess an electrician training program:
Where is the program? As a local business, you need local electricians. Start by considering the programs within your general area.
How many training hours does the program include? And will that count toward the hours needed to achieve state licensure?
Does the program work with companies to award or arrange apprenticeships?
What is the curriculum for the program? Does it go beyond the basics?
How does the program teach electrical theory and National Electrical Code® (NEC)?
Does it include more than just wiring knowledge? For instance, does it cover things like electrical maintenance, too?
Is the training in person, online, or both?
Start with these questions to evaluate different electrician training programs.
What's Covered in an Electrician Training Program
The fundamentals of electrician training are relatively standard.
There are differences in training, though. Training can vary based on state requirements and the type of electrical work. For example, residential and commercial specialties will have different training. So will new wiring vs. repair work.
At a minimum, the program should cover the following topics:
Basic trade math
Core areas of electric and power distribution
Wiring requirements for residential, commercial, and industrial projects
NEC requirements
Introduction to reading blueprints, schematics, and electrical drawings
Ohm's Law and the relationship between resistance, voltage, and current
Using a multimeter for electrical measurements
Standards of Occupational Safety and Health Administration (OSHA) and general safety
Motor control fundamentals
How to install conductors, wires, and cables
Electrical troubleshooting
These components are essential for any curriculum.
When students meet the requirements for each course, they can get certified.
Qualifications for Certified Electricians
Certified electricians are recognized for meeting the field requirements from a professional organization. For example, the National Joint Apprenticeship and Training Committee.
You must complete a program at a vocational school or community college to get certified. This program must include all the coursework noted above.
A certification signals that a new electrician has met all their course obligations. It's a crucial part of the journey to becoming an electrician—but not the only qualification.
After the class work, the next step is an apprentice program. This is where people get real-world experience.
An apprenticeship always has a professional supervising and overseeing the work. The total time from beginning classroom training to apprenticeship usually takes four years.
After that period, an electrician will need to obtain state licensure. In most states, they must pass an exam. The questions will usually be about local building and electrical codes. They cover the NEC and general electrical knowledge, too.
After getting licensed by the state, electricians can pursue other certifications. These help an electrician expand their skills and can include
OSHA certification (which may be required for some job sites)
National Fire Protection Association (NFPA) certification
Other niche areas: solar panel installation, green energy, etc.
7 Tips for Hiring Certified Electricians
Now that you know what to look for in a qualified electrician, you can start hiring them.
Here are some tips to keep in mind during the hiring process:
Define what type of skills and experience your electricians should have. This should become the basis for the job description.
Research the program they completed to assess its quality.
Ensure they have completed the required number of hours as an apprentice.
Check their license and certifications.
Ask detailed questions about their work experience. Specifically, as it pertains to the types of jobs that you'll need them to complete. Focus on safety and technical acumen.
Discuss the opportunities they'll have to grow and learn at your company.
Gauge their people and soft skills, along with technical ones. They'll need to be skilled in communication and collaboration, too.
With these tips, you can attract and hire the right electricians at your company.
The 5 Top Electrician Training Programs
Constantly hitting the internet to research training programs can become time-consuming. Knowing the best ones off the top of your head will help you save time screening applications.
Training programs can be both national and local. Many organizations have schools or programs in multiple states. The top program for your company's new hires will depend on where you are.
Here are some of the best electrician training programs to keep an eye out for as you hire:
1. Independent Electrical Contractors (IEC)
IEC has chapters in many states for its Apprentice Program. The program boasts an industry-recognized curriculum. Students can also earn money while they learn.
2. Lincoln Tech
The Lincoln Tech electrician training program includes 1,200 hours of instruction. They cover a wide range of topics and have locations in multiple states.
3. Penn Foster
Penn Foster offers an online electrician program in residential electrical. It's accredited and self-paced. Plus, students can choose hands-on experiences to boost their skills.
4. ITC Learning
ITC Learning's electrical training courses include all the fundamentals of electricity. They have 30 different classes in online, self-paced learning programs.
5. United Education Institute (UEI)
UEI has a 10-month program with career-focused courses. Courses also include hands-on learning and tailored skill development. Those who complete UEI's program receive a diploma and an Electrician Training Card allowing them to work as an apprentice.
Along with these top programs, you should know your local electrician training programs. Look at local community and technical colleges that offer electrician training. Creating relationships with these facilities can help you hire well-trained electricians.
Get Started Hiring Qualified Electricians
Now that you know what makes a great electrician, you can start building a supercharged team. Sorry—couldn't resist(or). (Okay, that's the last one).
Here are a few steps you can take if you want to start hiring right now:
Research local electrician training programs. Electricians who train locally will be advantageous to your company. They'll know the specific codes, regulations, and trends in your area. Look into reputable local programs to keep an eye out for on applications.
Make a list of qualifications. You can't hire the right help if you don't know what you're looking for. Write out a list of experience, skills, and certifications you want your ideal new hires to have.
Write a job description. Once you know your desired qualifications, you can create your job description. Try using this template from Monster to get started.
Post your description on job websites. With a good idea of what qualifications to look for, you can start interviewing candidates. Post your description and application link on popular job sites. Good places to start are Indeed, ZipRecruiter, and local electrician listing sites.