4 Minute Read
8 Residential Cleaning Industry Trends in 2023
As the residential cleaning industry continues to evolve, businesses must stay up to date on the latest trends. These are 8 trends that are expected to shape the residential cleaning industry in 2023.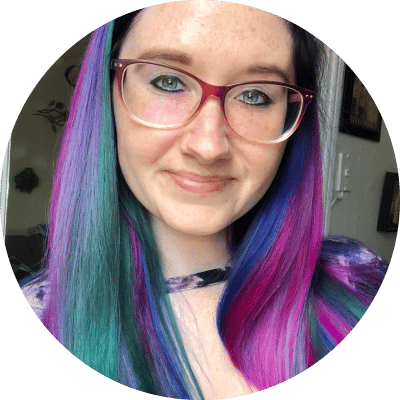 The cleaning industry has been through a lot in the past few years.
The COVID-19 pandemic put a new emphasis on the importance of keeping our spaces clean. And it seems like new residential cleaning companies have popped up left and right.
As the industry continues to evolve, businesses must stay up to date on the latest trends.
Why? So you know what your clients want and what your competition is doing. That way, you can determine what you must do to stay relevant and profitable.
Here are 8 trends that we expect to shape the residential cleaning industry in 2023.
8 Residential Cleaning Industry Trends to Watch
For the most part, things are looking up for the cleaning services market.
Growth is expected for residential cleaning businesses. And different emerging trends will prove to be opportunities to expand your offerings. (And your earnings.)
That's not to say it'll be without its challenges, though.
Let's take a closer look at what's in store for the residential cleaning industry in the years ahead.
1. Personalization will become a key differentiator
In today's market, consumers are looking for a lot of personalization. They're willing to pay more for services and experiences that cater to their specific needs.
In fact, companies that prioritize personalization can expect a 10-15% increase in revenue.
This is especially true in the cleaning industry. Many clients may have preferences for the products and methods used in their homes.
You can stand out by meeting this demand for personalization. Things like offering customizable cleaning packages and accommodating individual requests will go far.
2. Cleaning services market growth will continue
According to the Bureau of Labor Statistics, the number of cleaners in the United States is forecasted to grow by 85,500 by 2031.
This growth in market size is due in part to an increase in the number of two-income households. Such residences are more likely to use outside cleaning services.
As the demand for cleaning services continues to rise, businesses that capitalize on this opportunity will have a strong advantage.
RELATED ARTICLE: 9 Home Improvement Industry Trends
3. Demand for eco-friendly cleaning will rise
Sustainability is becoming an increasingly important concern for consumers and businesses alike.
In a recent survey, 65% of respondents said they want to buy from purpose-driven brands that advocate sustainability.
Consider offering eco-friendly products and services at your cleaning company. It'll put you in a great position for attracting environmentally conscious clients.
4. The pandemic will continue to impact business
While the effects of the COVID-19 pandemic are gradually diminishing, it still significantly impacts society and business.
As a result, sanitation and hygiene are more important than ever. Cleaning businesses that can demonstrate their ability to effectively disinfect and sanitize are likely to be in high demand.
5. More households will hire residential cleaners
In 2022, the global cleaning services market was estimated to be $7.5 billion in size. By 2026, that figure will rise to $10 billion. That's a growth rate of 9.6%. 
This trend could be driven by increasingly busy schedules, higher disposable income, and a desire for a clean and organized home environment. The need for a clean space is particularly important for people who work from home.
6. The cost of residential cleaning services will increase
Due to the ongoing pandemic and related supply chain challenges, cleaning products and supplies costs have increased. This has led to higher prices for cleaning services.
Hourly rates for deep cleaning services have risen. Pre-virus, the national average hourly rate for cleaning professionals was $25-$30. Now, it ranges from $55-$65 per hour. 
7. Businesses will continue to navigate supply chain challenges
The pandemic has and will continue to disrupt supply chains across nearly all industries. And the cleaning industry won't be spared.
As a result, prices for cleaning products and supplies have increased. Delivery is also sometimes less reliable.
To mitigate these challenges, cleaning businesses should work with fewer suppliers. Instead, focus on building solid relationships with reliable partners.
8. Cleaning companies will benefit from technological innovations
In recent years, cutting-edge battery-operated technologies have become more popular with consumers and professionals alike. 
In the cleaning industry, these products enhance efficiency and operating time. This saves time for you and your team while delivering superior results.
Plus, innovative cleaning tools like UV-C vacuum cleaners and exoskeletons are hitting the market.
As technology continues to progress, cleaning businesses that embrace and use these innovations will be well-positioned to meet the changing needs of their clients.
By staying up to date on the latest residential cleaning industry trends, you can set yourself up for success in the coming year.