6 Minute Read
9 Home Improvement Industry Trends
What types of home improvement industry trends will homeowners be looking to for added value in 2023? We've got the scoop on the top trends you can expect—and take advantage of—this year.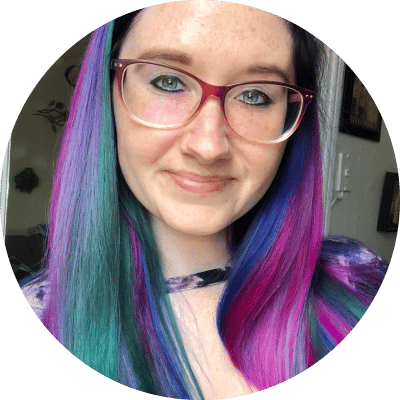 Between January 2021 and October 2022, mortgage rates in the U.S. more than doubled. Experts predict that because of this, people will forgo home buying. Instead, they'll focus on improving their current homes. (Can you blame them?)
And the data backs them up. 9 in 10 homeowners say they plan to improve their property in some way over the next year.
But what types of home improvement industry trends will homeowners be looking to for added value?
We've got the inside scoop. Or should we say, the Inside Advisor scoop (nervous laughter here).
Home Improvement Trends to Keep an Eye On
Learning about 2023's home improvement trends can help paint a brighter future. This goes for homeowners and for the home improvement pros who serve them alike.
Here are some of the trends that look to be the most promising:
1. Energy-Efficient Upgrades Provide Added Value
In 2023, tax credits for qualified energy-efficient home improvements are set to increase. They'll go from 10% to 30% between the 2022-2023 tax years.
To capitalize on this, consider offering your own incentives for going green.
The growth in tax credit rates applies to a broad range of renovation projects, such as
Installing energy-friendly windows and doors
Home energy audits
Air-sealing materials
Electrical panel upgrades
Insulation installations
2. Kitchen Remodels Remain Relevant
Kitchen remodels are a longtime favorite project among home improvement industry trends. According to an October 2022 Houzz survey, that's not changing in 2023.
Surely, this comes as a surprise for veteran home services professionals.
And a kitchen remodel is a smart move for homeowners. On average, a minor kitchen facelift will recoup 71.2% of the cost in resale value. A major overhaul will recoup anywhere between 53% and 56%.
The good news for you is that most homeowners (91%) plan to hire a home improvement professional. Apparently, the DIY route isn't looking as popular.
3. Bathroom Renovations Lead the Way
Bathroom renovations emerged as a top remodeling plan for 2023 in the Houzz survey. Like kitchen re-dos, homeowners plan to hire a professional to handle the work.
Google Trends shows a surge in searches for "bathroom remodel" in December and January. (I guess there's nothing like hosting family to make you realize how small your bathroom is). But they remain strong through February, too.
Do you want to capture the lion's share of your local market? Then time your content marketing and ad campaigns accordingly. We suggest focusing on bathroom remodeling content in January and early February.
4. Home Improvement Spend Will Slow Through 2024
New end-of-year research sheds light into what to expect going into 2024. Unfortunately, it shows that market growth of home improvement products will "decelerate from 7.2% in 2022 to 1.5% in 2023."
However, both consumer and professional spending on home improvement products will still grow. Although, its growth rate will be slower—at 3.6%—for professional spending.
To grow your home improvement business during the slowdown, focus on your reputation. You can do this with helpful, relevant content. For example, publishing blog articles that help homeowners repair minor issues. And articles that help them determine when they need to bring in a professional.
Providing valuable content helps customers build trust in your company's expertise. Even during an economic downturn. Then, when the economy turns around, sales usually skyrocket above your best expectations.
5. Homeowners Look to Minimalism for Storage Inspiration
As a home improvement expert, you've likely noticed America's overall trend toward minimalism in home décor (think Marie Kondo).
The design experts at Better Homes & Gardens forecast that minimalism will manifest this year in an increased demand for streamlined cabinetry. After all, who doesn't want to hide the clutter of daily living?
Home improvement services providers can take advantage of consumers' growing preference for more storage space. How? By offering specialized packages to accommodate this trend.
For example, your remodeling packages could include enclosing open shelving with wooden doors. Or replacing framed-glass cabinet doors with solid ones.
Some homeowners might be ready to splurge on a full refresh. For you, this might mean installing brand-new cabinetry, replacing plate rails and display shelves with easy-clean surfaces, and adding more appliance garages and hideaway spots to recharge devices.
6. Home Offices & Hybrid Work Are Here to Stay
According to a survey of employees who shifted to remote and hybrid work during the COVID-19 pandemic, their productivity and collaboration increased. And so did their mental and physical health.
Once employees discovered the benefits of working from home, many wanted to make it a permanent option at their company. Forward-thinking CEOs, too, as a Deloitte report found, looked for ways to maintain those levels of health and productivity.
As a result, 61% of survey respondents want stipends from their company to carve out a more productive space at home. Home improvement specialists would be wise to take advantage of this demand by cultivating partnerships with local companies who are open to this idea.
7. Research Predicts a Rise in the Smart Home Market
According to a 2022 Fortune Business Insights study, the global market for smart appliances will grow at an annual rate of 21.1% from 2021 to 2028. At the end of 2021, the market stood at 99.89 billion. But it should grow to 380.52 billion by the end of 2028.
If you have experience in home improvement smart home technology, you'll likely benefit from this surge in customer interest. If you haven't already, start training your team in projects like installing and repairing smart home security, lighting, HVAC, entertainment systems, and smart appliances.
As Digital Trends points out, homeowners often look for smart replacements for their aging appliances. This makes repair calls an excellent opportunity for upselling consumers to a smart appliance rather than paying to repair an older one.
8. Home Buyers Will Look to Fixer-Uppers to Offset High Home Prices
With the rise in property values over the past few years, home buyers are more willing to buy homes that need some work as a tradeoff for a lower mortgage payment. Not to mention the undeniable impact of Chip and Joanna Gaines.
As interest rates rise and affordability decreasing, this trend will likely continue through 2024.
For renovation specialists, this trend could be a gold mine. Forging connections with real estate agents—especially those who specialize in selling fixer-uppers—could prove to be a fruitful source of new leads.
9. Mortgage Rates Forecast to Dip by the End of 2023
According to a new forecast by the Mortgage Bankers Association (MBA), prospective home buyers might get a respite on mortgage rates by the end of next year. With a recession and higher unemployment rates on the horizon, the association said, home prices will "flatten" during 2023 and 2024.
The group expects mortgage rates to drop to about 5.4% by the end of 2023. This is a nearly 1.5% decrease from the current rate of 6.94%.
With lower mortgage rates, homebuyers will have more money to spend on home improvement projects.