6 Minute Read
How to Start a Small Electrical Contractor Business
In this article, we'll explore why establishing your electrical business now is a smart idea. Then, we'll explain how to start a small electrical contractor business step by step.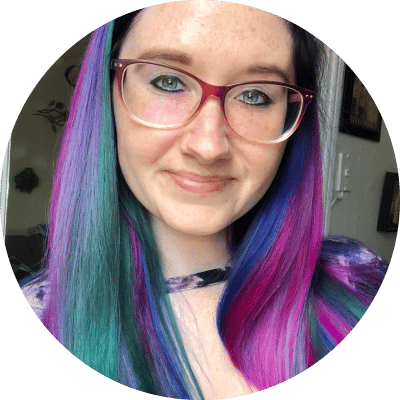 The idea of starting a new business can be both exciting and daunting.
You've probably been dreaming about the perks of being your own boss. Perks like controlling your schedule, unlimited earning potential, and a gold nameplate for your desk. At the same time, you're also probably anxious at the possibility of an unstable livelihood. Who wouldn't be?
But if you've always wanted to start an electrical contracting business, as most kids have, then we have good news.
There's never been a better time to get started.
And with the right strategy in place, your leap of faith can pay off in dividends.
In this article, we'll explore why establishing your electrical business now is a smart idea. Then, we'll explain how to start a small electrical contractor business step by step.
Why You Should Start Your Electrical Contracting Business Now
The pandemic taught us many things, one being the importance of loving our homes.
From the onset of COVID-related restrictions, home improvement projects skyrocketed. Since the beginning of the pandemic, 76% of homeowners in the United States have completed at least one project, according to a survey by Porch.
And the country's obsession with home improvement is going nowhere fast. 78% of surveyed homeowners are planning to undertake a project within the next year. 44% are also future-proofing their humble abodes by investing in tech improvements.
Alongside the boom in home improvement, the number of new house starts is over 39% higher than the previous 120-month average. In 2021, 1.601 million new house constructions commenced. That's the highest figure within a single calendar year since 2006.
In short, the demand for building and construction tradespeople is high. And while many confident homeowners might opt for the DIY route, DIY electrical work is not often possible.
That means there's never been a better time to start an electrical business.
What's more, 91% of consumers say they prefer to support small businesses when convenient. That makes starting your own small electrical contracting business almost a surefire win.
How to Start a Small Electrical Business
Once you've decided now is the right time to start your own electrical contracting company, all you need is a robust new business strategy.
Oh, no problem. A new business strategy should be a breeze, right?
Well, just in case you're not a master of all things business, we've outlined a few steps to help get you started.
Step 1: Create a business plan.
Every entrepreneurial venture demands a clear and detailed plan for success. What should your new business plan include?
Start-up costs. Consider how you'll finance your start-up expenses. These include things like licensing, insurance, union dues, equipment costs, and rent for office space. (Alternatively, you could save money by working from home.)
Ongoing costs. Ensure you have a plan to cover ongoing costs. This includes expenses such as employee wages, marketing costs, transportation, and rent.
Your rates. A sustainable rate for your service must appeal to your audience and be in line with local competition. It must also cover your ongoing costs and ensure your business is financially viable. The average electrician's hourly rate is between $50 and $100. See the top states with the highest paid electricians.
Your target market. Think about your ideal customer and their problems. Consider how you will provide a superior solution that is tailored to their wants and needs. Remember, your target market will inform every decision you make going forward.
Your business name and brand identity. Select a name that is recognizable and memorable. Interestingly, 72% of the best brand names are made-up words or acronyms, so feel free to get creative. As for your logo and branding, select two or three colors and stick with them. Color boosts brand recognition by up to 80% and ensuring brand consistency can lift revenue by up to 23%.
Step 2: Secure licenses, permits, and insurance.
You'll need an electrical contractor license to do business in most states. You may also need business permits and, in some cases, other local permits.
The National Electrical Contractors Association and the business licenses and permits application tool on the U.S. Small Business Administration website are useful resources for learning more about necessary licenses and permits.
Finally, you'll also need to take out an insurance policy. Your policy should cover your equipment, premises, professional indemnity, and public liability.
Step 3: Build a qualified team.
Your target market wants qualified, friendly, and respectful electricians they can trust.
As a business owner, it's up to you to assemble an exceptional team. They should deliver five-star customer service and perform all electrical work to the highest industry standard.
Look for employees who have demonstrated skills and experience in the industry. This may include trade or vocational school or an apprenticeship.
Once your business is more established, you might want to consider partnering with an electrician recruitment agency to find top talent.
Step 4: Kick-start your marketing strategy.
You've laid the groundwork for a successful launch. Now, it's time to focus on visibility.
Here are several marketing must-dos for electrical contractors:
Create a website. A simple, easy-to-use website is critical for a new small electrical contractor business. You can hire a local web developer or build one yourself. Just make sure it's consistent with your brand's identity and includes your contact information.
List your business in local and national directories. Start with Angi, HomeAdvisor, and Houzz.
Set up your Google Business Profile. This ensures your business shows up on Google Maps. It also allows your customers to leave reviews.
Sign up for social media. Social media marketing is another great way to connect with your audience and build a loyal following.
Network with local businesses. You might like to reach out to local real estate agents, building companies, and other relevant businesses to introduce yourself and offer your services.
Start Building Your Electrical Business Today
Now that you know how to start a small electrical contractor business, it's time to put your learnings into action.
You'll be shocked at how profitable and long-lasting your business can be with the right approach.
Eager to get started building your electrical business today? Here are a few practical things you can check off your list:
Complete a business plan template. Start creating some direction for your more detailed business plan by filling out a business plan template. HubSpot has several free templates and examples you can use.
Research your state's licensing requirements. Determine exactly what licenses and permits you'll need to start your business. Here's a state-by-state guide that can help.
Learn more about growing your business. As an entrepreneur, you must constantly be learning about business and your industry if you want to succeed. Reading this article is a great start. Now, continue your research by reading through our guide to growing a service-based business.