10 Minute Read
Digital Marketing for HVAC Companies
HVAC digital marketing can help your company attract new customers. In this article, we'll explore the benefits of digital marketing and provide some strategies for HVAC companies.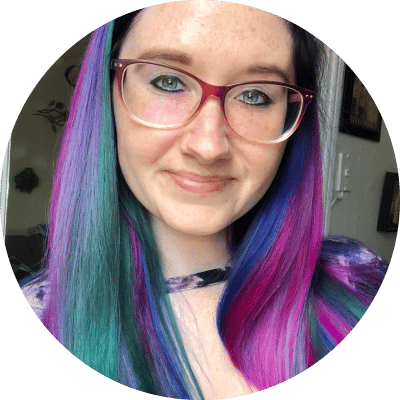 The number of heating and air conditioning businesses in the U.S. has been rising steadily for years. At a rate of 2.7% for the last five years, in fact.
For HVAC companies like yours, that growth can be a double-edged sword. On the one hand, that means there's a higher demand for your services. On the other hand, that means more and more new competitors will be popping up.
So, the question is, how can your company stand out in a growing field?
The answer? You must have a solid brand presence and a constant influx of customers coming in from your digital marketing.
HVAC digital marketing can help your company attract new customers. But many business owners aren't sure where to start or how to use digital marketing to their advantage.
In this article, we'll dive into what digital marketing is. We'll also explore strategies your HVAC company can use and how to measure the success of your digital marketing campaigns.
What Is Digital Marketing?
Digital marketing is the use of online channels to promote your services to customers. It includes any type of digital communication, including web-based and mobile marketing channels.
The idea behind digital marketing is to
Connect with customers
Increase brand awareness
Build trust and loyalty
Achieving all these things will help you achieve your ultimate marketing goal—to increase sales.
It's not that much different from traditional offline marketing. But with digital, you're recognizing the importance of using the digital world to bring your brand to customers.
And if you're not talking about your business in the digital world, then it's not going to grow in the real one.
Why Do HVAC Companies Need Digital Marketing?
Simply put, HVAC companies need digital marketing to reach customers.
In today's world, it's almost impossible to let people know about your business without being online. That's why digital marketing tactics are so important to your success.
And in a competitive industry like yours, you need a sophisticated digital marketing strategy to keep bringing in customers.
But here's the good news. Once you understand the digital marketing strategies that work well for HVAC companies, you can implement them.
Before you know it, your online marketing efforts will be the key that helps your business achieve success.
Types of Digital Marketing
From text messaging to digital billboards, there are many types of digital marketing. However, as you might've guessed, they're not all worth your time.
At least not right now.
To get started, all you need to focus on is putting your digital marketing strategy together. Then, you can measure how successful your efforts are.
But there are a handful of digital marketing options every HVAC business should know about. Here are a few of the best.
Google Business Profile
When people need local heating and air conditioning services, they'll turn to Google. And when they search, the results will show the local three-pack. This is the top three local HVAC businesses indexed by Google.
You need to have a Google Business Profile (GBP) listing to make it into the three-pack.
Google Business Profile (formerly known as Google My Business) is a platform for businesses to list their services. As a local company, you'll want to list your business on Google so it's visible to the billions of people who use Google every day as their search engine.
You can set up and manage your Business Profile on Google for free. Use it to post photos, set your hours of operation, share special offers and events, and respond to customer reviews.
Content Marketing
Content marketing is the use of content to educate, motivate, or offer value in some other way to your target audience.
One of the best examples of digital content marketing is a blog post.
The majority of Fortune 500 companies—77%—use a blog to reach customers. And overall, 91% of business-to-business marketers and 86% of business-to-customer marketers use a blog.
The reality is that some of your HVAC customers engage with your content online before contacting you. So, it's important to have helpful, optimized blog posts on your website. As you provide helpful information in your blog posts, you can also encourage site visitors to take the next step and call you or request a quote.
For example, an online searcher might land on your blog when searching for a solution to their problem. They could be searching for something like 'when should I replace my air conditioner?" or 'what type of furnace is energy-efficient?'
If your blog answers their question and ends with a call to action to contact your HVAC company, it can send new customers to your business.
Creating blogs and other digital content can also help to establish your HVAC company as a local authority and build trust in your brand.
Search Engine Optimization
Search engine optimization, or SEO, is the use of keywords and other techniques to help your website rank higher on search engine results pages.
With the right SEO tactics, you'll make it easier for web searchers to find your content. Here are a few examples of SEO strategies:
Using keywords—the phrases your target customers are searching for when looking for HVAC services—in your content
Having the right keyword density
Good use of backlinks and internal links
When your website is easier to find, it makes it more likely that potential customers will land on your website. And, hopefully, they'll also find and read your blog posts and contact your company for HVAC services.
Because you're offering local HVAC services, you'll also want to use local SEO techniques.
Local SEO involves using localized terms to attract searchers in your area and to make your SEO more competitive. For example, you might use 'Reliable AC Repair in Charleston" as a heading on one of your service pages.
Social Media Marketing
The average user spends 2.5 hours a day on social media platforms. To capitalize on this trend, your HVAC business should be active on the social media platforms your customers frequent.
Facebook, YouTube, and Instagram are good places to start for HVAC companies. Social media users spend an average of 58 minutes a day on Facebook, 19 minutes on YouTube, and 28 minutes on Instagram.
Your HVAC business might not have time to create content for all these channels. But the good news is that you don't need to.
Start with just one or two social media platforms. Set up a page for your company. Then, create posts and manage your account. Alternatively, you could get help from a marketing agency that offers social media marketing services.
As you learn which social media channels and other types of digital marketing get results for your business, you can develop more sophisticated strategies and try out new tactics to get even better results.
5 Digital Marketing Strategies for HVAC Companies
Because digital marketing is such a broad category, there are almost infinite approaches you can take. But to get results, you want to focus on strategies that will resonate with your HVAC customers.
Here are 5 HVAC digital marketing strategies you can try to start building digital marketing momentum:
1. Position Your Brand as a Top Choice for Energy-Efficient HVAC Services
Research shows that demand for energy-efficient furnaces has been increasing. Also, with higher energy prices, more people are interested in efficient air conditioners.
Take advantage of this trend by marketing yourself as an energy-efficient HVAC provider. Include messaging in your digital content letting customers know that you know they want green options and that you can offer them.
Content to support this tactic might include blog posts and social media posts with tips on how customers can use their HVAC systems more efficiently. Be sure to optimize your posts for keywords related to efficient heating and cooling.
2. Encourage Online Reviews
In 2021, 77% of consumers said they always or regularly check out online reviews when searching for local businesses.
The more positive reviews your business has, the more likely people will trust your brand. Encourage your customers to leave a review by sending out an automatic text or email message after their service appointment.
3. Create an Omnichannel Experience
When creating your digital marketing strategy, look at how your marketing channels support one another.
Do your social media posts link to helpful blog articles that go deeper into the post's subject? Do your in-person interactions reflect your online brand messaging online?
You want your customers to feel like every touchpoint on their journey with your business connects to each other. That's what we mean by "omnichannel."
So, your online content, email messages, texts, PPC ads, social posts, and in-person interactions should all reflect your brand's personality, voice, and aesthetics.
4. Combine Pay-Per-Click Advertising with Organic SEO
Pay-per-click (PPC) advertising is the use of paid ads to draw attention to your HVAC business online. It's another digital marketing tactic you can use to increase sales.
But, to make PPC advertising work, make sure you're also using phrases and keywords on your website that reflect your campaigns. That's considered an organic SEO tactic (unpaid).
This will help your heating and cooling business get more online traction.
5. Relationship Build with Email Marketing
As you build up your customer base, you can use email marketing to connect with your customers regularly. Timely, useful emails can help to strengthen relationships and prevent churn.
Your customers won't need to hear from your HVAC company all the time. But relevant seasonal emails, such as reminding them to change their systems' filters or schedule yearly maintenance, can be helpful.
These types of emails help your customers get more out of their systems and encourage them to engage with your business again.
Using email and other channels to relationship build is key to ensuring your digital marketing is doing its job.
How to Measure the Success of a Digital Marketing Campaign
You're spending time and energy reaching out to your customers with your marketing campaign. If you don't ensure you're getting results, that time and energy is wasted.
To measure the success of your digital marketing strategies, you can use metrics that reflect your HVAC company's digital marketing goals. Here are some examples:
Goal 1: Create awareness
The Metrics: Website page views, blog post views, social media post engagement, digital ad impressions
Goal 2: Generate demand for services
The Metrics: Social media post responses, ebook downloads, blog post impressions
Goal 3: Boost customer loyalty and trust
The Metrics: Customer feedback survey responses, number of customer reviews, customer review quality
Take Your HVAC Company to the Next Level with Digital Marketing
As an HVAC business owner, you know how important your services are to your customers. But without digital marketing, your customers might not understand the value you have to offer.
So, the sooner you start, the better.
Start heating up your business with these cool steps you can take for your digital marketing strategy right now:
Set up your social media profiles. Creating social media accounts for your business is quick, easy, and free—the perfect combination. Start with Facebook, Instagram, and your Google Business Profile.
Do some keyword research. Find out what your best target SEO keywords and phrases are. This will help you include them naturally as you create your website and other content. Here's a list of some free keyword research tools to get started with.
Brainstorm content ideas. Having a list of ideas for engaging digital marketing content will help you keep creating when you get stuck. A good place to start is by writing down all the FAQs you constantly hear from customers. Chances are, that's the information your new potential customers will be searching for online too.