9 Minute Read
8 Best Commercial Generators for a Business
In this article, we'll talk about how commercial generators work and why they're good investments for home services businesses. Then, we'll give you a list of the best ones on the market.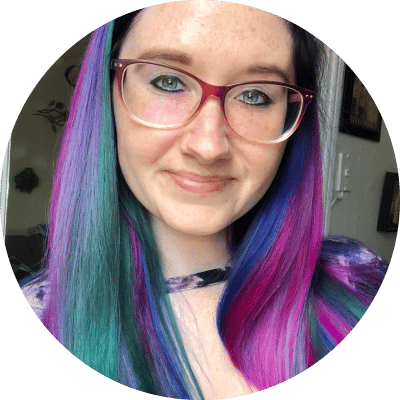 When you're working on a job site, the one thing you always need is power.
Literally.
Maintaining your business and worksites is critical to meeting deadlines and delivering services for your clients. If a hurricane or winter storm leaves you without power, you won't be able to deliver on time.
So, other than learning how to control natural disasters or predict power outages, what can you do? You can protect your projects and company with a backup energy source—a commercial generator.
In this article, we'll talk about how commercial generators work and why they're good investments for home services businesses. Then, we'll give you a list of the best commercial generators on the market.
What Is a Commercial Generator?
A commercial generator is an external power source that kicks on when the main power source at a business fails. It turns on automatically and restores power instantaneously.
Commercial generators are often used by businesses that need to keep operations moving even during a power outage. Some examples include hospitals, food production facilities, farmers, and airports.
Because extreme weather, like hurricanes, floods, and blizzards, is becoming more frequent, the demand for generators is growing. In 2021, the global generator sales market was worth just over $26 billion. By 2028, it's projected to grow to nearly $40 billion.
Compared to residential generators, commercial generators produce much more power.
Types of Generators
There are a few different ways a commercial generator can be powered—natural gas, gasoline, diesel, and propane. Understanding the pros and cons of each generator type can help you determine which is best for your business.
Natural Gas Generator Pros
Ties into existing gas lines, reducing storage space needs
Eco-friendly
Performs in cold weather
Runs quietly
Natural Gas Generator Cons
Expensive to tap into gas lines
Broken line is highly flammable
Natural gas line disruptions can disrupt power
Gasoline Generator Pros
Cost-effective
Easy access to fuel
Runs quietly
Lightweight, easy to move
Gasoline Generator Cons
Gasoline is good for only one year
Highly flammable
Difficult to store fuel
More maintenance needed
Diesel Generator Pros
Inexpensive to run
Highly efficient
Safe (nonflammable)
Performs well in cold weather
Diesel Generator Cons
Doesn't burn as cleanly as others
Requires more storage space for outdoor tanks
More expensive to repair
Can be noisy
Propane Generator Pros
Burns cleanly
Runs quietly
Fuel can be stored long-term
Propane Generator Cons
More expensive than natural gas
Needs more storage space for fuel tanks
Uses more fuel than others
How Does a Commercial Generator Work?
A commercial generator works by converting mechanical power from its fuel source into electrical power. It then pushes this electrical power through to the electrical grid of the building it's connected to.
Think of it as pumping power through to your building's electrical system.
The generator has a sensor that can detect when the electrical system it's connected to has lost power. This is when it starts generating and delivering its own power to the building.
The lapse between when you lose power and when the commercial generator kicks in usually lasts less than a second. This results in virtually no noticeable power disruption. (Or a disruption so quick that building dwellers will think they imagined it.)
As long as the engine has fuel, a generator will continue to be able to convert mechanical power into electrical current.
The Benefits of Having a Commercial Generator
A generator can be a wise investment for your home services company. Having one on your worksites will ensure your crew can keep working even during a power outage.
Here's how that can benefit your business:
Meet deadlines without interruptions.
Without power, you can't use tools or equipment. Even a few hours of downtime can derail your project timelines. A commercial generator reduces this risk.
Ensure employee safety and comfort.
Losing power during inclement weather can be bad not just for business, but for your employees too. A generator will keep the heat or AC on, so your employees stay comfortable. It'll also keep the lights on to help prevent accidents.
Avoid losing revenue.
A powered business is one that's still earning revenue. Time lost to power outages is money lost too.
Maintain your company's reputation.
Reliability is a key attribute of a home improvement business. Your customers will be glad to know you're prepared for power outages.
What to Consider When Buying a Commercial Generator
There are a few factors to consider when buying a commercial generator. You'll want to choose a type and model that best suits the needs of your business.
Here are some of the questions you should ask yourself before purchasing:
Power source: Which type of fuel is most accessible to you?
Noise level: Is minimizing sound important for the site?
Running time: How long could an outage last? Will you need a generator that can run indefinitely?
Location: Will the generator sit inside or outside? Or do you need a portable one? How much space will it take up?
Price: What's your generator budget?
Warranty: Does the manufacturer provide any protections?
Ease of use: Can anyone operate it, or is training necessary?
Power level: What output do you need to keep equipment or machines running?
The 8 Most Trusted Commercial Generators
As the demand for commercial generators grows, so do the options on the market.
To help you narrow your search, we've put together a list of the highest-rated commercial generators. Here are the top ones for you to consider in your search:
1. Winco WL16000HE-03/A
If you're looking for a powerful and trusted industrial generator, this Winco model won't disappoint. This generator is ideal for small worksites. It's also a great option for businesses that want to prioritize fuel efficiency.
Features:
Gasoline-powered
14,000 running watts
Honda iGX engine
EPA-approved fuel tank
Easy start by turning the key
Fuel-efficient
Portable
2. Cummins Onan QG 7000
The Cummins Onan QG 7000 is considered one of the best mobile commercial generators on the market. The quality is exceptional, and the price is fair. Tough commercial applications that require a robust energy source will want this generator on their worksite.
Features:
Gasoline-powered
7,000 rated watts
120/240 single-phase
Quiet with low vibration
Automatic safety shutdowns
3. Generac Protector® QS Series 27kW
With intuitive controls and a smooth operating system, this Generac commercial generator is an excellent choice for any business. It's best suited to small commercial buildings.
Features
Natural gas-powered
27,000 rated watts
120/240 single-phase
Generac 2.4L 4-Cylinder Liquid-Cooled Engine
4. DuroMax XP13000EH Portable 500 CC
This DuroMax commercial generator is an advantageous option in that it can be powered either by gasoline or propane. It's ideal for job sites where power is used intermittently, or if you need flexibility in fuel choice.
Features:
Gasoline or propane-powered
10,500 running watts
Portable
Quiet operation
EPA-approved
5. Briggs & Stratton 35kW1 Standby Generator
Another hybrid generator option, the Briggs & Stratton 35kW1 model is designed to handle the power needs of small businesses. It works best for light commercial applications.
Features:
Natural gas or propane-powered
120/240 voltage
Power management and load management
Corrosion-resistant durable enclosure
Wireless monitoring available
6. Caterpillar Diesel Generators
Caterpillar's diesel commercial generators are highly efficient. They're built to power all types of commercial and industrial worksites. If you need your generator to run continuously for a long time, this is the line for you.
Features:
Diesel-powered
Range of watts available
High efficiency and low fuel consumption
Global emissions-compliant
7. Doosan 125 kVA – 570 kVA
These Doosan generators are another portable option great for jobs where space is limited. They're also remarkably quiet, making them a great option when noise is a concern.
Features:
Diesel-powered
Portable
Range of wattages
Tier 4 engines with no minimum load requirements
Around 20% smaller than comparable models
Low noise
8. Kohler Standby Commercial Generators Natural Gas/LP
Kohler's commercial generators can meet the power needs of a wide range of businesses. They offer models for everything from light commercial to heavy industrial applications. They're ideal for business backup and can power AC, heat, computers, and other devices.
Features:
Natural gas or propane-powered
Range of kW available
Automatically restores power in seconds, regardless of if anyone is in the location
No refueling due to gas access through lines
Power Your Success with a Commercial Generator
Having a backup power source at your job site is an investment that can pay off in many ways. Many home service providers even install generators on the buildings they service.
This can set you apart as a company that goes the extra mile to ensure their services are reliable. You might even call it … your superpower.
If you're considering buying a commercial generator for your business, here are some free next steps you can take:
Determine your budget. Before you can start shopping, you must know what your spending limit is. PriceItHere is a good tool to help you determine a realistic budget based on your needs.
Calculate your power needs. Your commercial generator must produce enough power to keep all your equipment running. Use this calculator to determine how much energy your site uses.
Choose a fuel source. Refer back to the fuel type pros and cons section earlier in the article. Decide which generator fuel will best suit the budget and power level you calculated.
Review our commercial generator list. Once you know your budget, power requirements, and fuel source, you can narrow your generator search. Look at our recommended generators again and make a list of the ones that fit your needs.