17 Minute Read
How to Start a Landscaping Company
In this article, we'll highlight why now is an ideal time to start a landscaping company. Then, we'll go over the basics of getting started and the steps you'll need to take to make it happen.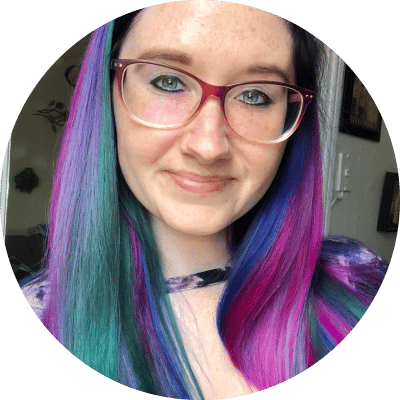 Owning a landscaping company can be an exciting venture. You get to be your own boss and do what you love. What's not to like?
Of course, owning a landscaping business isn't just a walk in the garden. It's also a job—a big one.
Like with any job, there will be challenges. And the very first challenge will be launching your company.
But don't put down your tree trimmers just yet. We're here to help you learn what you need to start a landscaping company. And, more importantly, how to put what you learn into action.
In this article, we'll highlight why now is an ideal time to start a landscaping company. Then, we'll go over the basics of getting started and the steps you'll need to take to make it happen.
Now, let's teach you how to use your green thumb to make some green.
Why It's Smart to Start a Landscaping Business
In 2022, landscaping services in the United States had a market value of nearly $130 billion. Clearly, the industry is healthy. And that's hardly surprising.
The idea of a lush, green lawn is as American as baseball or apple pie. Not only that, but over 80% of Americans have their own yard. Outdoor space is a real estate essential in many parts of the country.
Even millennials have strong opinions about outdoor spaces. They list a sizable yard as their top priority in a home's features. Even more important than a renovated kitchen. Or a room where 90s cartoons stream on a loop.
This is an industry on the move.
The landscape market is predicted to grow
The United States landscaping market is forecasted to have a compound annual growth rate (CAGR) of 5.1% from 2022 to 2027. In other words, top researchers fully expect the industry to continue to grow.
At the same time, health-conscious younger homeowners are interested in sustainability. That includes growing their own landscapes.
The focus on sustainability and the overall growth of the industry makes this a great time to launch a landscaping company.
Landscaping is good for mental health
Did anyone not experience anxiety during the COVID-19 pandemic? Anyone? Hands?
Well, you're not alone. Anxiety and other mental health struggles became a pandemic themselves during this time. And resulting research has highlighted gardening as an effective coping mechanism.
Increased time spent gardening has been shown to lower overall anxiety. In fact, spending time in a natural setting comes with all kinds of positive psychological benefits, such as
Increased feelings of relaxation
Increased happiness
Improved attention
Eased anxiety
Reduced mental fatigue
That's good for you in two ways. First, starting a landscaping business gives you the opportunity to work outdoors. That's a legitimate investment in your own mental health.
Plus, the increased interest in gardening among homeowners means there's plenty of demand for your services. After all, there will be homeowners who want to garden but haven't been blessed with your green thumb.
That's where you come in. (And how the money comes in.)
Consumers encourage local wildlife by gardening
As our nation grows eco-friendlier, there's another evolving movement that benefits landscapers.
Homeowners are increasingly focused on local wildlife. They want to fill their landscapes with native wildflowers, shrubs, trees, and other plants to benefit native animals.
Landscaping has the potential to help create a sustainable environment for pollinators like bees, birds, and butterflies. This isn't just about creating beautiful outdoor spacing. This is also good for the planet.
Landscaping professionals who are willing to incorporate native plants into their services have a real edge over the competition. 
Homeowners are investing more in gardening and lawn care services
It takes work to create a thriving outdoor space. You can't pull it off without consistent maintenance, loving care, and a solid time investment.
Since 2007, the average annual expenditure on gardening and lawn care services in the U.S. has, for the most part, increased.
The industry needs new landscaping and lawncare professionals. That's great news for aspiring landscaping business owners like yourself.
What Services Does a Landscaping Company Offer?
Okay, let's say we've convinced you to get into the landscaping business.
"Landscaping" is a pretty broad term. So now, you're probably wondering what services to even offer.
No worries—we've got you there too.
A landscaping company can provide a wide range of services. You might offer anything from basic lawn mowing and edging to complex design and construction.
The services you offer depend on your skills, background, education, and level of experience. Especially when starting out.
It's smart to focus on the things you do best. That will set you up to build a solid reputation.
Here are some services—from basic to advanced—you might consider offering.
Regular lawn maintenance
Offering basic services can help you build a solid foundation of recurring customers. And when you're starting out, that's the top goal.
Regular, recurring customers who rely on you for basic maintenance could well be the backbone of your company.
Mow their grass. Seed bare patches. Fertilize the lawns. Whack the weeds. Edge the perimeters. Blow the leaves.
If you do a great job with these basic tasks, you're far more likely to get referrals.
And you shouldn't underestimate the power of customer referrals.
Word-of-mouth marketing is one of the best forms of advertising. Research even shows that it brings in five times more sales than paid ads—for free.
Pruning
Depending on the region you work in, pruning has the potential to be lucrative. Especially given that the average property owner may not know what should be pruned and when.
Pruning isn't an advanced skill. The process itself is straightforward. But the knowledge needed to do it at the right time can make it a sought-after service.
Trimming
Cropping the edges around shrubs and trees keeps nature looking stylish. Clunky, overgrown hedges and bushes can degrade the appearance of an entire property.
Many homeowners care about their property's appearance. So, offering basic trimming services can really add up in clients and profits.
Topiary landscaping
Shaping hedges and bushes into geometric forms can add dynamic or even whimsical elements to a property. Clipping evergreens into archways and borders creates a framework for the entire property.
Topiary landscaping can be a great service to set you apart from competitors. But if you have little experience, don't start with birds and elephants. Stick to simple shapes at first, like a ball or a cone, and work your way up.
Mulching
Organic mulch, such as bark, shredded leaves, and pine needles, adds nutrients to a garden. Mulch keeps the soil moist and can discourage weeds.
Mulching is another simple and foundational service your landscaping company can offer. A service that can really add up in recurring clients and referrals.
Seasonal cleanup
Landscapes go through seasonal changes that need special attention.
Leaves litter the lawn in the fall. Sprouts poke through the ground in the spring. And cleanups will always be needed for them.
Cleanups are an excellent source of income for beginning landscapers.
Larger landscape installations:
If you have the skills and labor resources, offering larger landscaping projects can be profitable, too.
Here are some landscape installations that could bring in some serious green:
Sprinkler system installation
Irrigation system installation
Sod installation
Seed installation
Deck and patio installation
Retaining wall installation
Hillside staircase and path installation
Fountain installation
What Equipment and Tools Do You Need to Start a Landscaping Business?
There's no point in offering any landscaping services if you don't have the tools to get them done. Depending on what services you offer, you'll need the right equipment to perform the jobs well.
When starting out, it's fine to buy second-hand tools and equipment. As long as they're in good working condition, of course. Social media makes it easy to search marketplaces close to you and discover the tools you need at affordable prices.
If you only perform certain services on occasion, it might make sense to rent the equipment you need instead of purchasing it.
As your business grows, you'll learn which equipment you rely on the most. Then, you'll be able to make more informed investments to achieve your goals.
Let's look at some of the landscaping tools and equipment you might need to get started.
Power tools
Lawnmower. A landscaper without a mower is like a plumber without a plunger. You'll need to decide how large and what kind of mower you'll need. For example, electric vs. gas-powered, or a push vs. a riding mower.
Spreader. To scatter fertilizer on lawns.
Sprayer. To destroy weeds in the cracks between bricks and pavement.
Blower. Either a hand-held blower or backpack blower to gather leaves and other debris.
Weedwhacker or trimmer. To slice grass in areas a lawn mower can't reach.
Hand tools
Shovel. For loosening earth, planting, and replanting.
Spade. For digging up soil.
Rakes. Both a solid steel rake for getting teeth into the soil and a flexible leaf rake for surface cleanups.
Wheelbarrow. Indispensable for moving anything.
Pruner. To clip branches up to one-inch thick.
Hedge shear. To shape topiaries.
Trowel. For planting and digging
Saw. Get both a handsaw and an electric circular saw.
Hoe. To loosen soil and chop weeds.
Hose. Get a 50-footer to extend your reach.
Sledgehammer. For driving stakes and heavy pounding.
Stakes. For chopping trees.

Transportation
Truck. You'll need a sturdy and reliable truck for hauling your equipment.
Van. Alternatively, some landscapers start out with a van. A van has the advantage of a secure place to store your equipment, too.
Utility trailer. Another option for equipment transportation is a utility trailer. This is a trailer you can tow and customize to suit your business. A trailer comes with side rails and a ramp gate to make it easy to wheel your equipment on board.
Storage
Garage or shed. You can start your business out of your garage or carport or by investing in a simple pre-cut shed.
Storage unit. If you don't have the space for a garage, an alternative would be to rent a self-storage facility.
Steps to Starting a Landscaping Business
With your equipment and service offerings secured, you're now in a place to start making your landscaping business a reality.
Here are the practical steps you'll need to take to get your landscaping company off the ground:
1. Get experience
Most likely, you already have at least some hands-on landscaping experience. That experience is probably driving your decision to start a landscaping company.
Or, maybe, you just threw a dart at a "what business should I start" dart board and have no landscaping experience. If that's the case, then you'll need to get some.
You might enjoy puttering around in the garden talking to your gnomes or mowing your lawn. But when you make landscaping your life's work, your perspective changes.
Landscaping is physical outdoor labor. Professionals have to get the work done in all kinds of weather conditions, including extreme temperatures.
It's smart to make sure you'll enjoy the work before you invest too much time, energy, or money in starting a business.
2. Define your short and long-term goals
It's important to be very clear and specific about why you want to start your own landscaping business.
Is this a part-time gig or a full-time career? Do you plan to work alone, or do you want to hire others to help? How long will your personal budget be okay with little-to-no profitability? What will you do during the off-season to continue to make money?
Owning a company can be rewarding. But it also comes with all kinds of challenges and responsibilities. It's in your best interest to take stock up front.
Outlining your goals will provide you with that direction.
3. Draft a business plan
A business plan is a document that outlines the goals and objectives of a business. It also includes the strategies to be used to achieve those goals.
It typically includes:
An analysis of the current market
How the business intends to compete
Financial projections
Marketing plans
Any other information needed for launching the business
Let's say your short and long-term goals provide general directions for your business to follow. In that case, you can think of your business plan as the turn-by-turn GPS directions.
4. Choose a name and logo
Which name are you more likely to remember after seeing it on the side of a truck—"Larry's Landscaping?" Or "Lucky Larry's Lucious Lawn Lads"?
Give your company a distinctive name that people will remember. It should reflect your personal style and set you apart from the local competition.
When picking a business name, keep the following in mind. Here's what makes a good business name:
Is easy to spell and remember
Isn't too similar to your competitors' names
Clearly communicates the type of work you do
Is available as a .com URL (more on this below)
Is something you'll be proud of
Here's what makes an effective logo:
Accents your company's name
Looks good very small or very large
Looks good on light and dark backgrounds
Is unique, memorable, and recognizable without the business name
5. Decide on your business structure
Deciding on a business organizational structure is critical. This decision will have significant implications for how you operate your business.
You'll need to pick one of the following types of business structures:
Sole Proprietorship
Partnership
Corporation
Limited Liability Company (LLC)
We recommend that you visit an accountant and/or an attorney before deciding on a business structure. These professionals will be able to help you determine which structure will suit you best.
They'll also be able to ensure you're compliant with any state laws.
6. Determine whether you need to get licensed
Landscaping licensing requirements vary from state to state. In some cases, licensure is also dependent on what type of services you provide. Especially if you plan to use pesticides.
Some states, like California, have stringent requirements. Others, like Kentucky and Delaware, only require a license if you're using pesticides.
Check with your state authority to determine whether or not you need to get a license.
7. Get business insurance
The type of business insurance you need can depend on several factors.
First and foremost, you'll want to take into account the services you offer. At a bare minimum, you'll want a basic policy.
Insurance companies can tailor a Business Owners Policy (BOP) for small businesses. These are defined as companies with less than 100 employees and revenue of less than $5 million.
BOPs include several types of coverage under one umbrella, such as
General Liability Insurance—Like every small business, you need an insurance policy to protect you from claims involving injury or property damage.
Commercial Property Insurance—This policy protects your equipment and property from fire, theft, and natural disasters.
Commercial Auto Insurance—Your personal automobile insurance may not provide coverage if you or an employee get in an accident while on the job. 
Workers' Compensation Coverage —This policy provides benefits to your employees if they get injured on the job or become ill from performing their job. It covers medical care and treatment, lost wages, and disability and death benefits.
8. Consider joining a professional landscaping organization
Professional organizations offer many benefits to landscaping startups.
They can provide support, certification, advice, and the opportunity to network with others in your industry. Dues vary depending on the level of experience, revenue, and company size.
Many of these kinds of organizations offer entry-level guidance. They may also have valuable resources, like market insight reports. These could be helpful to someone starting their own business. (Do you know anyone like that?)
Be sure to check out the following organizations:
9. Create an online presence
Companies that aren't online are missing out on a lot of potential business.
Especially landscaping companies. As more than 85% of consumers use the internet to find local landscaping businesses.
So, if your company doesn't have an online presence, then you're missing out on exposure to over three-quarters of your audience. (Yes, sometimes we do math.)
Your first step to establishing an online presence is to create a website. When you do that, it's important to make sure an appropriate domain name is available for your company's URL.
Sometimes this is one of the more challenging aspects of starting a new business. Start by playing with possible domain names. Then, check to see if they're available as soon as possible.
Buying a domain is relatively inexpensive. Expect to spend between $5 and $50 a year.
While you can create a simple website for free, we caution against this unless your startup capital is really tight. A well-designed site will set you apart. A poorly designed site, on the other hand, will discourage potential customers.
You'll also want to set up a Google Business Profile. This will allow your customers to easily find basic information about your company on popular apps like Google Maps.
It's also smart to maintain a presence on social media. Consider a Facebook page or a business Instagram account.
Next Steps for Starting Your Landscaping Business
Are you ready to proseed with building a landscaping company that exseeds expectations? (Heh—sorry.)
Here are a few simple things you can do right now to get the ball rolling:
List your landscaping skills. Offering services that play to your strengths is the best way to build a solid reputation. Write down all the landscaping skills you have and services you'd feel confident providing.
Create a business plan. Remember, your business plan is your company's GPS. Use the Business Plan Tool from the U.S. Small Business Administration (SBA) to guide you through the process of creating one. You can draft either a traditional business plan or a lean startup plan.
Come up with a name. Having a name for your landscaping business will make it seem more real. Plus, it's a necessity anyway. Brainstorm some ideas or use a business name generator to get inspiration.
Make a website. Take steps to establish an online business presence by creating a website. There are many free, user-friendly website builders to help you do this.