9 Minute Read
How to Do Email Marketing for Landscaping Companies
Email marketing is a powerful tool for landscapers who want their businesses to succeed. In this article, we'll equip you with all the information you need to kick-start your email marketing journey.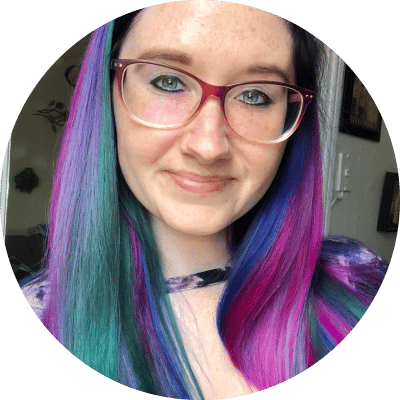 Email marketing is a powerful tool for savvy service providers who want their businesses to succeed. And that includes landscapers seeking new opportunities for revenue.
In this article, we'll equip you with all the information you need to kick-start your email marketing journey.
First, we'll define email marketing and explain why it's so important. Then, we'll discuss how to build an email list and write compelling emails that bring in business.
We'll also share some tactics for increasing your open and click-through rates. And finally, we'll finish with a quick overview of key performance metrics you should be tracking.
Let's get started.
What Is Email Marketing?
Email marketing is a marketing strategy that—as the name would suggest—uses email to reach potential and current customers.
The goal of email marketing is to build audience relationships, earn trust, and promote your landscaping services.
You can use email marketing in many ways, such as:
Informing clients about a special offer
Marketing a new service
Providing helpful tips and industry news via a weekly or monthly newsletter
Following up with customers you've serviced
Encouraging referrals and reviews
Ultimately, email marketing has many benefits. It can get you more leads, improve brand awareness, and help you engage with your customers.
Why Is Landscaping Email Marketing Important?
Why should you use email marketing to promote your landscaping company ?
Well, would you give someone $1 if they gave you $36 in return? Because every dollar spent on email marketing averages a return on investment of $36. That's higher than any other marketing channel.
If turning $1 into $36 isn't enough of an incentive for you, you can be sure it will be for your competitors. More than one-third of brands are increasing their email budget.
It's a wise move, with smartphone users preferring to receive brand communications via email. In addition, 77% of marketers have seen an increase in email engagement in the past year.
Even with social media, email's power as a marketing channel refuses to fade.
Should landscapers who provide services to businesses, not directly to consumers, still do email marketing?
Absolutely.
Landscapers who engage in business-to-business (B2B) marketing should integrate email into their strategy. 81% of B2B marketers already do.
How to Create an Email List
Okay, you're convinced. Landscaping email marketing is a must for your local business.
So, what do you do now?
The first step to email marketing is building an email list.
Before we get into the how, it's important to note that quantity is not everything. A short list of subscribers who are interested in your services is much more valuable than a long list of subscribers who'll never pay for landscaping.
Instead, focus on these two attributes in your email list:
Quality. Your email list should consist of legitimate information from real people. Never purchase email lists. Spam addresses and bots won't purchase your landscaping services.
Relevance. Your subscribers should be people who are genuinely interested in your services. If a person has zero need for any of your services or products, they'll probably never buy them and eventually just unsubscribe.
Here are 4 strategies you can use to start building your landscaping email marketing list:
Add a pop-up offer to your home page, such as a discount
The average conversion rate for pop-ups is about 3%. But top-performing pop-ups convert almost 10% of visitors.
Put a newsletter opt-in form in your website's footer
This will allow interested visitors to quickly and easily sign up.
Build personalized landing pages to use across advertising, social media & marketing campaigns
For example, if you're offering a deal on lawn care, you could build a dedicated page talking specifically about common lawn care needs and challenges. On this page, include an email signup form.
Collect email addresses in person
When you meet your clients face-to-face, ask if they'd like to join your mailing list. Chances are, many will be happy to oblige.
How to Write Effective Marketing Emails
You don't have to be a budding novelist to write emails that convert customers. You just need a solid grasp of what makes the best emails stand out from the rest.
Let's break down the anatomy of an attention-grabbing email:
An irresistible subject line
The subject line appears alongside your 'From' name or address in the receiver's inbox. It plays a significant role in whether they will open the email or hit delete without a second though.
An irresistible subject line is short, sweet, and to the point. It should give just enough information to pique the subscriber's interest.
With a catchy, well-thought-out subject line, subscribers won't be able to help but click on the email to read more.
Relevant, valuable content
The content inside the email should check several boxes:
Delivers on the promise made in the subject line. If the subject line reads, "You don't want to miss this end-of-year deal," the body content must offer a really great deal.
Is relevant to the recipient. Every marketing email you send should relate to a product or service your subscribers have expressed interest in. That's where audience segmentation comes into play. For example, if you serve both residential and commercial clients, you might segment your mailing list accordingly.
Offers value. Value doesn't have to mean a sale or discount. It could be educating your audience with a landscaping how-to or a maintenance checklist. It might entertain them, or it might give them access to an offer or deal.
Direct & specific calls to action
A call to action (CTA) prompts the reader to take the next step.
It's your moneymaker.
To be effective, a CTA must be obvious and specific to the email's content. For example, if your email is promoting a service, the CTA would encourage the reader to reach out and book that service.
Error-free writing
Some people don't get hung up on grammar mistakes and typos, but some do. And in their eyes, any business that publishes content riddled with errors is unprofessional.
So, always be sure to double-check your writing. You could also ask an employee to proofread for you or use a free service like Grammarly.
4 Tips for Email Marketing Success
To be successful and drive revenue with landscaping email marketing, you must always be working to improve it. You should be continually adjusting and refining your approach to maximize your results.
If your initial email campaigns are ignored, use that insight to make changes. If a lot of people are engaging with them, keep expanding on that approach.
Here are 4 tactics you can use to encourage more people to open and click through your marketing emails:
1. Get personal
Personalized subject lines will always win over generic ones.
Research even shows that people are 22% more likely to open emails with subject lines that contain their first name. So, give it a go, and measure your results.
2. Use your name
Check your sender name. Is it your company name? Or is it your personal name (or the name of another employee)?
In fact, using a specific personal name instead of a company name or email address has been shown to boost open rates by up to 35%.
3. Optimize your emails for all devices
More and more people are using mobile devices to browse the web. Therefore, it's critical your emails display properly on mobile.
If your text is too small, images are too pixelated, and CTA buttons are obscured, you can bet your click-through rate will drop.
4. Send your email at the right time of day
Think about what your customer's day might look like. If they work, they might be able to open your email first thing in the morning. But they probably won't have the time to take action.
So, you might experience more engagement if you send your emails when people have more time and energy to think about their landscape. Before or after daytime working hours or around lunchtime, for example.
Measuring Email Marketing Campaign Success
As we mentioned, monitoring the success of your email marketing campaigns is key to improving your results. So, which metrics should you focus on?
Start with these:
Open rate: The percentage of recipients who open your email
Click-through rate: The percentage of recipients who open your email and click on a link
Conversion rate: The percentage of recipients who open your email, click on a link, and take the desired action, such as making a purchase or requesting a quote
Bounce rate: The percentage of email addresses that did not receive the email
Unsubscribe rate: The percentage of recipients who open your email and unsubscribe
Overall return on investment: The total revenue generated by the email divided by the total amount spent on the email
Get Started with Landscaping Email Marketing
Email marketing is a lucrative and straightforward marketing approach. It can transform your business, earn you loyal customers, and boost your bottom line.
Now that we've planted the seeds for your email marketing strategy, you can begin building effective campaigns. Here's how you can start doing that right now:
Sign up for an email marketing platform. The easiest way to send marketing emails is through a specialized platform. These platforms have features like email automation, metrics reports, email builders, and more. Many of them offer free versions, so sign up and start exploring.
Write a list of email topics. Remember, your emails must offer valuable and relevant content to readers. Brainstorm a list of ideas you could turn into emails. Examples might include seasonal landscaping tips or upcoming promotions.
Practice writing subject lines. Your email's subject line can make or break its success. Try your hand at coming up with some catchy subject lines that would stand out in your audience's inbox. Use this free subject line tool to check a few and see how you're doing.