8 Minute Read
4 Digital Marketing Tips for Remodeling Contractors
In this article, we'll define digital marketing and explore why it's so important for remodeling contractors. Then, we'll share 4 simple digital marketing tips you can follow to score some easy wins.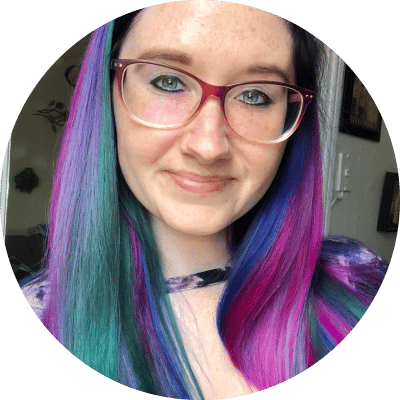 As you go through the ups and downs of owning a remodeling business, you'll learn that some things are necessities, and some are "nice-to-haves."
For example, good safety gear is a necessity for a remodeler. An employee responsible for bringing you a cup of coffee every hour on the hour, on the other hand, is a nice-to-have.
Despite what many new business owners think, digital marketing is not a nice-to-have.
For remodeling contractors operating in the competitive landscape, a robust and personalized digital marketing strategy is essential. Digital marketing is what enables you to stand out in the marketplace and win more business.
In this article, we'll define digital marketing and explore why it's so important for remodeling contractors. Then, we'll share 4 simple digital marketing tips you can follow to score some easy wins.
Let's jump right into it.
What Is Digital Marketing?
Digital marketing — sometimes called online marketing — is a form of marketing that leverages digital communication channels to attract, engage, and delight customers.
Put simply, any marketing initiative that involves digital communication in some way is digital marketing.
Digital marketing for remodeling contractors might include the following channels and strategies, among others:
Content marketing. Content marketing involves the creation, publication and distribution of content. This content should be valuable and relevant to your target audience. Blog articles (like this one!) are an example.
Search engine optimization (SEO). SEO is a strategy for getting search engines like Google to display a particular web page high up in search results. You implement SEO best practices to make your website attractive to search engines for specific search phrases you want to come up first for.
Email marketing. As the name suggests, email marketing includes marketing campaigns that use email.
Social media marketing. Social media marketing relies on social networks like Facebook, Instagram and LinkedIn. The goal of social media marketing is to drive brand awareness, send traffic to your website, and convert social media users into paying customers.
Why Is Digital Marketing Important for Remodelers?
According to the 2022 Houzz & Home Study, home renovation activity in the United States has hit its highest rate since 2018.
In 2021, renovation spending was up 20% compared to the previous year. Incredibly, 55% of homeowners took on a home improvement project, spending a median of $18,000.
The pandemic changed the way we view our homes. And, with a decline in unemployment leading to an increase in disposable income levels, people have more money to dedicate to remodeling projects.
This all sounds like good news. But, as the industry grows, so does the competition.
The remodeling sector has a low concentration. That means that the largest operators account for less than 5% of the market share. This also means that there are more businesses to compete with — 524,833 nationwide, to be exact.
So, what does that mean for you?
You need to stand out in a crowded industry. And leveling up your marketing game is an excellent place to start.
Advantages of digital marketing
Digital marketing has several advantages over traditional marketing.
One of the biggest benefits is that digital marketing enables you to more directly interact with and engage your audience. It also gives you the ability examine cold, hard analytics about whether your engagement efforts are effective.
Additionally, digital marketing is much cheaper than traditional methods.
You can launch an effective, ROI-driving digital marketing campaign for $0. In contrast, a print ad can run you anywhere between $2,000 and $160,000.
Your audience also expects your business to have a professional online presence. For example, 84% of consumers expect companies to produce helpful and entertaining content.
If you're not online, you're not visible. And if you're not visible, you're losing business.
4 Tips to Simplify Digital Marketing for Remodeling Contractors
Digital marketing is broad and dynamic. However, it doesn't have to be complex, time-consuming, or expensive.
Here are 4 tips you can use to start your digital marketing journey and grow your remodeling business.
1. Use the connection between SEO and content to your advantage
SEO and content marketing go hand in hand. In fact, focusing on high-quality content alone can be enough to lift your website's rankings.
Better yet, you don't need any technical knowledge of Google's algorithm to win the coveted top spot.
In the beginning, the practice of SEO was all about keywords and coding. But as Google grew smarter, it realized that keyword stuffing (using the same keyword over and over again to rank highly in search results) hindered the user experience.
Now, Google rewards websites that offer valuable content.
In Google's own words, "compelling and useful content will likely influence your website more than any of the other factors." The question begs: What does good, SEO-friendly content look like?
Google offers some helpful hints:
Ensure text is easy to read, well-written and free from errors.
Organize your content logically.
Create content that is original, fresh, and unique.
Forget search engines—focus on creating content that your audience will find helpful.
The key is stepping into your audience's shoes.
What questions do your clients ask all the time? Do they want to know how much a kitchen renovation costs? Are they curious about the different types of flooring and their pros and cons in your local climate?
Use these types of questions as starting points for your content marketing strategy. Then, watch your website climb in search engine results.
2. Claim your Google Business Profile
Yes, the almighty Google again. But bear with us.
Google is the world's number-one most visited website and currently holds over 92% of the search engine market share.
So, it's critical your business is visible on Google. That means an optimized Google Business Profile is a must.
A Google Business Profile is a free business listing that includes details about your business. These are details such as your location, products, services, website, and contact information.
Creating your Google Business Profile will almost instantly boost your visibility in search results and across Google Services. For example, your business will also show up on Google Maps.
A Google Business Profile also allows your happy clients to leave positive reviews. And reviews provide all-important social proof of your skill and trustworthiness.
3. Ensure your website is optimized for mobile
Over half of all web traffic is mobile. So, your website must be effortless to use on all mobile devices.
That means it needs to look good, the text must be legible (i.e., not too small), and it must load quickly. All of your stunning before and after photos should also be easy to view on smaller screens.
If you built your website yourself, look into your theme's responsive features. If you have a web developer, ask them to fix any issues.
4. Personalize the user experience
According to a 2022 report by the Statista Research Department, personalization is one of "the most indispensable marketing strategies among B2B and B2C marketers worldwide."
Personalization is the practice of tailoring content to deliver relevant messages to audiences. Sometimes, marketers will use real-time audience data and insights to inform their approach.
Consider the stats. 74% percent of customers feel frustrated when website content is not personalized. And 62% would stray from businesses that deliver impersonal content.
So, how can you personalize your content? One strategy is to segment your mailing list according to customer types.
For example, you might have some customers who are remodeling the interior of their homes, and some who are remodeling the exterior. You could tailor your email marketing to these two groups' specific needs to ensure your messaging is relevant and valuable.
Another option is to add related articles to your blog posts (you may have noticed that we personally love this strategy). If a person is reading an article about bathroom renovations on your website, link to additional bathroom-related content.
How You Can Start Digital Marketing Now
Armed with a fresh perspective on digital marketing for remodeling contractors, you can start to nail down your company's most effective digital marketing strategies.
You'll enhance your online visibility, improve your user experience and win the trust—and business—of more prospects in no time.
And, what's more, you don't have to wait another minute to start executing your digital marketing plan. Here are a few things you can do right now to help your business grow:
Do keyword research. Keywords help you create more targeted and effective website content. Familiarize yourself with the best keywords for your business and location, so you can maximize your online presence. Try using a few free keyword research tools to dive in.
Set up your Google Business Profile. Take a few minutes to create your Google Business Profile right now. This is a quick and easy way to increase your visibility in search results.
Make a list of customer segments. Segmenting your customers into more specific groups will help you personalize their content. Brainstorm different groups of remodeling customers who would get value from similar content. An example would be to separate residential and commercial customers.