10 Minute Read
Digital Marketing for Electricians
In this article, we'll explain what digital marketing is and why it's important for electricians. Then, we'll go over the steps to creating a marketing strategy and tips for long-term success.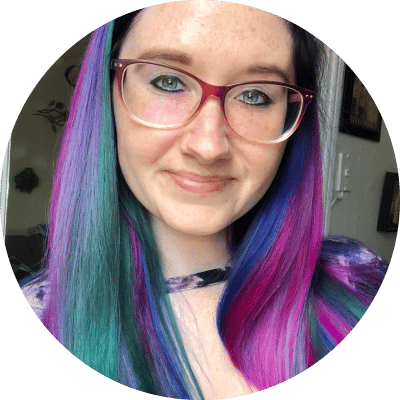 Most people have heard terms like "circuit breaker" and "transistor." But, as you're acutely aware, they don't often know what they mean or accomplish.
The same can be said for the phrase "digital marketing" for many business owners.
Chances are, you've heard of digital marketing. But do you really know what it is or why you need it as an electrician?
In this article, we'll explain what digital marketing is and why it's important for electricians. Then, we'll go over the steps to creating a digital marketing strategy and share some tips for long-term success.
What Is Digital Marketing?
Digital marketing is the process of promoting your business and connecting with potential customers through digital channels. The goal of digital marketing is to
Drive brand awareness
Engage audiences
Generate leads
Promoting services
Convert prospects through digital channels
Any marketing initiative that leverages digital communication falls under the digital marketing category.
Why Is Digital Marketing for Electricians Important?
Why should electrical contractors incorporate digital into their marketing strategy?
The answer can be summarized in one simple statistic—60% of consumers always research online before making a major purchase.
If your business is not visible online, it doesn't exist to most of your audience.
In fact, local businesses especially stand to benefit from digital marketing. 46% of all Google searchers seek local information. And a whopping 97% of search engine users have searched online to find a local business.
The Different Types of Digital Marketing
Digital marketing is broad, dynamic, and ever-changing. Your marketing plan might include one or more of the many types of digital marketing.
Here are some of the most common digital marketing strategies:
Content Marketing: Content marketing is the use of web content to attract, engage, and convert users. Examples include blog articles (like this one), eBooks, and checklists.
Social Media Marketing: Social media marketing is the use of channels like Facebook, Instagram, and LinkedIn to promote your business. It can build brand awareness, strengthen customer relationships, create a sense of community, and drive website traffic.
Search Engine Optimization (SEO): SEO strategies aim to lift web pages' rankings in search engine results for relevant keywords.
Email Marketing: Email marketing is, as the name would suggest, the use of email to connect with your audience. You can use email marketing to keep customers engaged before, during, and after their purchase. These types of emails usually include things like educational content and special offers
So, do you need to use all of the digital marketing strategies out there to promote your electrical business?
There's no hard and fast answer.
Your strategy—which we'll explore in more detail below—will depend on the scope of your operations and your marketing resources. Some types of digital marketing go hand in hand. Content marketing, for example, is key to enhancing your website's SEO.
Ultimately, you'll need to discover what works best for your goals, budget, and resources.
5 Steps for Creating a Digital Marketing Strategy for Your Electrical Business
Shaping a digital marketing strategy can feel overwhelming. Especially if you're new to online channels.
Don't worry, though—we've outlined a process below to help you kick-start a digital marketing campaign for your electrical services.
Follow these 5 steps to gain the confidence and know-how to outshine your competition and win more business.
Step 1: Define your audience
3 in 4 consumers are more likely to purchase from brands that offer personalized online experiences. You can use this insight to grow your electrical business's customer base.
But first, you must get to know your audience.
Defining your audience will help you determine everything from which digital channels to use to what message will be most effective.
Do you primarily serve homeowners? Or do you focus on commercial electrical systems?
If you cater mostly to homeowners, consider their demographics. Where do they live? How old are they? What are their specific wants, needs, and challenges?
If you serve businesses, what type? How many employees do they have? What can you offer that'll help them deliver a superior service to their clients?
If your clients are both residential and commercial, build several audience personas.
Step 2: Set your goals
Building a digital marketing strategy without goals is like heading to an electrical job without knowing what you're supposed to get done.
With your audience defined, you can now set goals for your digital marketing strategy. What do you actually want to achieve? Examples might include:
Build your mailing list
Encourage one-time customers to make a second purchase
Boost your revenue to $X by a certain date
Secure X followers on your Facebook page
Attract more five-star reviews on your Google Business Profile
Lift your website traffic by X percent
Goals are most effective when they are specific and measurable. Adding a timeline can also be helpful.
Step 3: Assess your existing digital channels
Chances are, you already use one or more digital channels to promote your electrical business.
Do you have a business website? Facebook page? Profile on Yelp? Sit down and look at your online presence. Make a list of what channels you're using.
You should also use this opportunity to take stock of whether your current channels are delivering a return on investment.
Step 4: Identify the new channels you'll need
You know who you're targeting, what you're aiming to achieve, and the digital channels you already have on the go.
Now, determine which new channels you'll need to reach the right people.
For example, maybe your Google reviews are barren. An email marketing campaign encouraging customers to leave feedback could breathe some life into your profile.
Or perhaps you've realized your target audience is older than you thought. In that case, is it really worth it to keep spending time making TikTok videos when they're all still on Facebook?
Step 5: Create a realistic action plan
At this point, you know who you're marketing to, how you're going to reach them, and what you want to achieve. Now, you can put together an action plan to make it all happen.
Detail how you're going to use existing and new digital marketing channels to reach and engage your audience. And outline how these marketing strategies will get you to your goals.
Just make sure your marketing action plan is realistic. What do we mean by realistic?
Let's say you want to increase your organic website traffic by starting a blog. Don't be tempted to plan to write five articles a week if you know you won't have the time or resources to do it. Instead, commit to one article every week or two.
4 Tips for Successful Digital Marketing for Electricians
Creating a plan is just the beginning of your digital marketing strategy. If you want your strategy to be successful, you must continue to tweak, refine, and develop it after execution.
Here are a few tips to help your electrical business succeed in digital marketing:
1. Segment your audience
Marketing segmentation is the process of dividing your audience into groups according to shared characteristics. For example, you might have one segment for businesses and another for homeowners.
Audience segmentation allows you to tailor your messaging to meet the specific needs of your potential customers. This increases their engagement, which increases your conversion rate.
2. Diversify your approach
The many channels that fall under the digital marketing umbrella each demand their own approach. In other words, one size does not fit all.
So, it's important to tweak your strategy according to the benefits and restraints of each channel. You'll also want to experiment with different channels' audiences.
For example, your email marketing results might be better when you target business owners rather than homeowners. On the flip side, you might have more luck engaging homeowners on social media.
3. Leverage video
In 2021, estimates suggest the average user watched 100 minutes of video per day. That's a lot of opportunities to promote your electrical business and engage potential customers.
You can leverage the power of video in your digital marketing strategy to capture your audience's attention by. Use video to introduce your team to your Facebook audience, share a client testimonial on your website, and more.
4. Automate where possible
Electricians who own a business divide their time between admin, HR, customer service, marketing, and working on-site. We don't have to tell you how busy you are.
The more you can streamline your digital marketing efforts, the better. So, consider investing in tools that automate social media posts and emails, such as or Mailchimp.
How to Track & Improve Your Digital Marketing Results
You wouldn't spend hours fixing an electrical system and then not flip it back on to see if it works. Right?
So, don't spend weeks or months on your digital marketing without tracking the results.
Think about your digital marketing analytics as audience feedback. Engagement metrics across your marketing channels shed light on the success of your strategy. They can also identify areas that need improvement.
Here are some examples of metrics to track for different channels:
SEO: organic traffic volume, unique page visits, keyword rankings, average page session times
Social media: likes, comments, shares, audience growth rate, impressions, conversions
Email: Open rate, click-through rate, unsubscribe rate, bounce rate
You can use the insights from these figures to adapt your marketing campaigns. Let's look at an example.
Let's say your attempt to drive more organic traffic to your website isn't working. According to your analytics, your web traffic hasn't budged in months. How do you improve these results?
The analytics tell you what is happening but say nothing about the why.
So, put yourself in your audience's shoes and play detective. Does your website content cater to the searcher's intent? Are you giving them the information they're looking for? If you believe you are, is there a technical issue at play? If the analytics tell you people are exiting your website in seconds, perhaps it takes too long to load.
The more you dig into your insights and experiment with potential solutions, the better your results will become over time. Successful digital marketing truly is a process of trial, error, and optimization, so stick with it.
Start Standing Out with Digital Marketing
Getting started with digital marketing for your electrical business can feel overwhelming. There's a lot to learn, plan, create, and track. But, in time, the right digital marketing strategy can completely transform your business.
It can boost your customer experience, strengthen customer relationships, and lift your bottom line.
Here are a few easy suggestions you can do right now to put a spark in your digital marketing:
Start getting to know your target audience. Successful digital marketing begins with defining your target audience. Use this worksheet to start understanding who you're marketing to.
Choose 2-3 digital marketing channels. Don't feel like you have to do it all. Start your marketing efforts with just a few strategically chosen channels (based on your audience). This will make creating and executing a plan much more manageable.
Sign up for free digital marketing tools. Many digital marketing automation, organization, and analytics platforms offer a free version. Take advantage of these to save yourself time and develop stronger strategies. Here's a list of some of the top free marketing tools to get you started.