11 Minute Read
A Crash Course on Pest Control Liability Insurance
In this article, we'll go over everything you need to know about pest control liability insurance, including what it covers and why you need it. Plus, we'll tell you how to find the best policy for your company.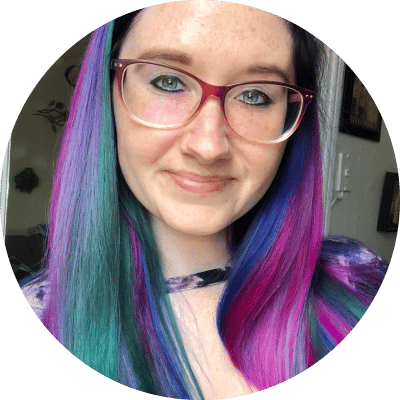 Would you drive a car without car insurance? Or go to the doctor without health insurance?
Probably not. And you shouldn't run a business without liability insurance either.
If you own a pest control business, pest control liability insurance is essential. Whether you're one person or have a staff of 50, you need to protect yourself, your team, and your investment.
With so many types of business insurance available today, it can be tough to figure out what you really need.
In this article, we'll go over everything you need to know about pest control liability insurance. You'll learn crucial information about what this insurance covers and why you need it. Plus, we'll tell you how to find the best policy for your company.
Let's get started.
What Is Pest Control Liability Insurance?
Commercial liability insurance, also known as business or general liability insurance, is coverage for things you could get sued for. It's sometimes called business or general liability insurance.
This type of insurance covers any costs associated with injury to non-employees and/or damage to others' property. If a worker is hurt in the performance of their duties, the incident would be covered by worker's compensation (see below).
Liability insurance also includes protection from lawsuits pertaining to libel and slander. That means either writing (libel) or saying (slander) something defamatory about someone else.
This type of coverage usually covers damages related to advertising too.
Pest control liability insurance works the same way in your industry. It protects you in case someone takes you to court (or threatens to).
Your liability insurance keeps you from having to pay out of your own pocket in the event of a lawsuit or financial settlement.
Here are some types of businesses that need pest control liability insurance:
Pest control businesses
Wildlife and vermin control operators
Termite and insect control companies (exterminators)
Lawn and landscape spraying businesses
Fumigators
What Does General Liability Insurance for Pest Control Cover?
Liability insurance for the pest control industry covers lawsuits and monetary settlements. It applies to incidents that involve the injury of a non-employee, property damage, libel, slander, and damages resulting from advertising.
Let's look at some examples of where pest control insurance would be helpful specific to your work:
Causing an accident with a pesticide, usually through a spill
An employee accident that causes damage, such as breaking something inside a client's home
Non-employee illness resulting from pesticide use
Failing to give a customer the proper information, such as keeping pets out of a recently sprayed area for 24 hours
Not cleaning up appropriately after providing services
A customer tripping over tools or equipment left in their driveway during a job
Your liability insurance would cover any legal damages or private settlements related to these types of issues. It would also take care of attorney costs, court fees, and the like.
How Do You Find the Right Policy for Your Pest Control Business?
There are a few ways to find pest control liability insurance for your business.
If you're friendly with other pest control companies in your area, you may want to ask them who provides their coverage.
Are you a member of the National Pest Management Association (NPMA)? They may also have some suggestions for you about a pest control insurance program. And they can guide you about liability insurance best practices, too.
Of course, like most things nowadays, you can also do an online search. There are even websites that do the search work for you. These sites allow you to compare estimates between different carriers after entering a little information.
An independent insurance agency can also do that legwork. There are a couple of advantages to going with an independent agent in your area, such as
They have more insurance products available to them because they're not captive to one carrier.
You can still get coverage from a major carrier if you like.
Independent agents provide more personalized service and are better equipped to work with your budget.
Local agents know your business climate and liabilities particular to your area.
Whichever method you choose, you'll eventually need to give some basic details about your pest control business. That's the only way you can get an exact price and make sure you're properly covered.
Here are some typical questions you'll have to answer for a pest control liability insurance quote:
How many employees do you have and what is the size of your payroll?
Do you maintain the business from a physical office, or are you strictly mobile?
Where do you operate geographically?
What kind of pest control work do you perform?
What type of chemicals and tools do you use?
Who are your typical clients?
What safety measures or training do you have in place?
What other business insurance do you currently carry?
Have you filed a liability claim in the past or been sued in a liability case?
Insurance agents aren't being nosy by asking for this information. They simply want to avoid gaps in your coverage. Being either over or underinsured could leave your business financially vulnerable.
The more an agent knows about your pest control business, the better they can tailor your policy.
What Are the Consequences of Not Having Pest Control Liability Insurance?
Foregoing pest control liability insurance isn't really an option if you want to run your own company.
Here's what can happen if you don't have insurance:
Financial ruin
Without pest control liability insurance, you could be responsible for thousands or millions of dollars in damages.
If someone is hurt or killed because of your or your team's negligence or mistake, you'd be on the hook personally. You might not even be responsible for the incident. But a court could decide otherwise.
In liability cases, plaintiffs (the people bringing the lawsuit) typically sue for damages like
Emergency treatments
Medical care
Ongoing medical needs or disability
Lost income or lost livelihood
Property damage
Pain and suffering
Emotional distress
Most pest control businesses can't afford to pay these costs without insurance.
If you don't have liability coverage, you may have to go to extreme measures to pay for damages. This could include selling your home, draining your savings accounts, or paying a large part of your future income.
You would have to pay court costs and attorney fees as well.
Your investment and hard work in your business would be gone. As would your reputation and your employees' jobs.
Lost contracts
Many types of pest control contracts actually require you to have liability insurance.
These are often lucrative business contracts, such as working with your municipality or a large business. Some private clients may ask for proof of insurance as well.
Having pest control insurance shows that you are a professional business that takes its responsibilities seriously. It gives clients the confidence that they can hire you, and if anything goes wrong, they will be compensated.
No business license
Many states require pest control operators to carry proof of liability insurance to apply for a business license.
You must have this license before you can solicit business in your community or provide pest control services.
Some states, like California, are particularly stringent about insurance. You could face citations, fines, and business closure for not operating with the proper insurance coverage.
In some cases, your business may legally be able to substitute a bank deposit for an insurance policy. But the deposit required is usually so sizable that it's not practical for a small or medium-sized pest control company.
How Much Does Pest Control Liability Insurance Cost? Is It Worth It?
Pest control liability insurance costs vary with each individual business.
The price typically ranges from several hundred dollars per year to several thousand, depending on factors such as
The type and size of business you run
Where you're located
How much coverage you need/want
The minimum amount of liability insurance you should purchase may also be determined by your state.
For example, in Florida, you must carry $250,000 for injuries per person and for property damage. You must also be covered for up to $500,000 in the aggregate.
The good news is that there are a few ways you can save money on liability insurance.
First, shop around for insurance. You'll find that the price of the premiums (what you pay for the policy) varies by company. And if you pay your annual premium total all at once instead of monthly, you'll often pay less.
You can also adjust your premium-deductible balance. The deductible is the small out-of-pocket amount you pay in the event you have to file a claim. Typically, the smaller the deductible, the larger the insurance premium, and vice versa.
Another way to get an insurance discount is by bundling your various business insurance policies with the same carrier agent. This saves them time and paperwork.
Plus, having all your policies under one roof makes things easier for everyone.
Here are the types of business insurance most pest control operators carry:
Business property insurance. This policy covers your business's physical property, such as office premises or outbuildings. It protects you in case of storms, natural disasters, fire, theft, and vandalism
Equipment insurance. This type of insurance covers the loss or damage of tools and supplies you need to perform your job
Commercial auto insurance. Commercial auto insurance protects any vehicles used in the operation of your pest control services.
Workers compensation. If an employee is injured on the job, worker's comp covers related costs.
Inland marine insurance. This insurance protects valuable items in transport, such as rented equipment.
Employment practices liability insurance. You'll need this coverage in case of worker allegations of wrongful termination, harassment, discrimination, etc.
Cybercrime or liability insurance. This policy protects your business in the event of hacking, identity theft, or a data breach.
Loss of business income insurance. Should you not be able to operate due to circumstances beyond your control, this insurance will pay out lost income.
Bonds. Bond insurance covers any costs that arise if your work for a customer is not completed. You'll want this coverage if fulfilling your business contracts involves relying on the word of other contractors.
Business umbrella insurance. Umbrella insurance will add to your liability protection. Its picks up where the cap on your general liability coverage leaves off.
You might also enjoy some cost savings if you combine your personal insurance—homeowner, personal auto, etc.—with your business policies.
Something else that's important to note is that for pest control businesses, the risk of liability is higher than in many other fields. This is because of the chemicals you use and the frequency with which you serve people at their homes, private businesses, and public facilities.
In 2020, pesticides accounted for over 75,000 poisonings in the US. So, it's a smart move to pay the reasonable cost of carrying liability insurance, given what you stand to lose without it.
And of course, from a legal standpoint, it's likely a necessity if you wish to remain in business.
What Should You Do Next to Find Pest Control Liability Insurance?
With the protection of pest control liability insurance, accidents and unforeseen events don't have to bug you or exterminate your success. (Unfortunately, it doesn't protect you from cheesy puns.)
Now that you've taken our insurance crash course, here's what you should do next:
Make a shopping list. Grab a paper and pencil (or laptop and Word doc) and make an insurance shopping list. This should be a list of what you want and need in a liability insurance policy. Include things like your budget, amount of coverage, type of payment, ability to bundle, and so on.
Start comparing insurance companies. Once you know what you need, you can start looking for it. Compare different liability policies and companies through online research. You can fast-track your research using those handy comparison websites we mentioned earlier.
Talk to an agent. After you've narrowed down your options, schedule an appointment with an insurance agent. They can help you make the final decision, personalize your coverage, and get your policy in place.